The Midseason MLB Awards
As Major League Baseball reaches its All-Star break and unofficial midway point of its season, this also marks one of the quietest times of the year for sports fans when it comes to on field/court/ice entertainment. That being the case, I figured I'd give an update on where the MLB awards races stand at this point in the season to try and take your mind off of that. If the awards were handed out today, here's how it should look:
Cy Young:
American League (AL) – Chris Sale, Boston Red Sox
Honourable Mention: Corey Kluber, Cleveland Indians
National League (NL) – Max Scherzer, Washington Nationals
Honourable Mention: Clayton Kershaw, Los Angeles Dodgers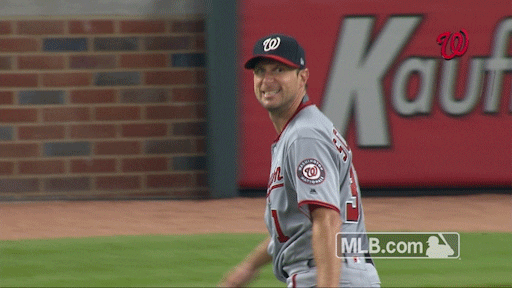 Chris Sale appears to be running away with the AL Cy Young at this point, sporting a 2.75 ERA and an MLB-leading K/9 rate of 12.55 strikeouts per nine innings. Kluber had a rough start to the year, struggling with injuries and overall bad play, but he's righted the ship enough to at least have his name in the conversation. Meanwhile in the NL, there's a two-way race between Scherzer and Kershaw and there isn't really a wrong choice. These guys are top two in ERA, WHIP and Quality Starts out of all starting pitchers in baseball and are first and third in innings pitched per start (Sale is second). Both have been extremely consistent and effective for their teams, but Scherzer has a significant enough edge in the Wins Above Replacement category (4.4 vs. 3.7 Fangraphs WAR), so that's why I lean his way.
Rookie of the Year:
AL – Aaron Judge, New York Yankees
Honourable Mention: Andrew Benintendi, Boston Red Sox
NL – Cody Bellinger, Los Angeles Dodgers
Honourable Mention: Kyle Freeland, Colorado Rockies
Judge and Bellinger for their league's ROY are probably the easiest decisions you can make when picking awards at this point. Judge and Bellinger have injected new life into baseball through the displays of their incredible power production. Despite this you can't help but still mention Benintendi (12 HR, 51 RBI, 9 SB, .357 OBP) who has been a solid producer in the AL East leading Red Sox lineup. But he still doesn't hold a candle to Judge who has been the best player in baseball; let alone best "rookie".
Freeland has been solid for a Rockies team that just is not supposed to have solid starting pitching because of the "hitter friendly" confines of their home field. But he's posted a respectable 3.77 ERA across 18 starts and even came within two outs of a no-hitter last week. Unfortunately for Freeland, there is no competition for Bellinger in the NL. Bellinger enters the All-Star break with 25 HR, as the second fastest player to ever reach that milestone behind Jose Abreu of the Chicago White Sox in 2014. They are the only two ever to reach 25 HR in less than 70 career games played. Although Bellinger was the fastest in MLB history to reach 21 HR in a career.
Comeback Player of the Year:
Greg Holland, Colorado Rockies
Honourable Mention: Mike Moustakas, Kansas City Royals
Greg Holland, at one point, had been one of the most dominant closers in baseball since the midpoint of the 2012 season when he took over the job for the Kansas City Royals. But in 2015, Holland tore his UCL and was forced to sit out just before the Royals went on a postseason run to win the World Series (after beating the Blue Jays in the ALCS). He underwent Tommy John surgery that offseason and missed all of the 2016 season rehabbing his arm back to health. Because of the emergence of Kelvin Herrera as the Royals new closer, KC decided they didn't want to take a chance on Holland's health so they let him walk. The Rockies certainly didn't mind taking that chance, and that decision is paying off incredibly. Holland is back to his peak form, leading MLB with 28 saves and a 1.62 ERA.
Moustakas deserves some recognition for his reemergence. "Moose" was only able to play 27 games last season after a string of injuries, including a torn ACL, landing him on the shelf for the season. He's returned with a bang this year though, as Moose has hit a career-high 25 Home Runs already. He is definitely worthy of consideration for this award.
Reliever of the Year:
AL – Craig Kimbrel, Boston Red Sox
Honourable Mentions: Andrew Miller, Cleveland Indians; Roberto Osuna, Toronto Blue Jays
NL – Kenley Jansen, Los Angeles Dodgers
Honourable Mentions: Greg Holland, Colorado Rockies; Felipe Rivero, Pittsburgh Pirates
I just had to add in an extra honourable mention because of how effective each of these guys have been for their teams (and I want to give an Osuna shoutout in the midst of a bleak Jays season), but Kimbrel and Jansen are on another level. It's just silly. The two of them have a combined strikeout/walk ratio of 125/7. Kimbrel is 23/25 in save opportunities with a 1.19 ERA and 0.50 WHIP, despite having the cheesiest delivery routine in baseball.
Not to be outdone, Jansen is a perfect 21/21 with 0.96 ERA and 0.56 WHIP. So you want to shorten how long the game takes to play MLB? Just don't play the 9th inning if either of these two have the save opportunity. I'm kidding…kinda.
Most Valuable Player:
AL – Aaron Judge, New York Yankees
Honourable Mentions: Carlos Correa, Houston Astros; Jose Altuve, Houston Astros
All rise, the Judge has arrived. This beast of a human has burst onto the scene with unbelievable force and is without a doubt the MVP at this season's unofficial midway point. Correa and Altuve have been excellent in their own right, and the fact two players on the same team each can have a legitimate case to be MVP just demonstrates how dominant the Astros have been so far this season. But Judge has been otherworldly. Here's what he's done so far, are you ready? He's first in the AL in Home Runs, OBP, SLG%, OPS, Walks and Total Bases; second in Runs and RBI and is third in batting average.
These tweets are a week old so the stats aren't fully up to date, but you get the idea. This 25-year old phenom is here to stay. Oh, and he just won the Home Run Derby as I'm typing this.
NL – Paul Goldschmidt, Arizona Diamondbacks
Honourable Mentions: Bryce Harper, Washington Nationals; Nolan Arenado, Colorado Rockies
I gave Goldy a shoutout during the "3 Stars" segment of the 17/06/2017 Bench Talk, and I'm backing him here again. He's at least top ten in the NL in Runs, Hits, Home Runs, RBI, Walks, Stolen Bases, Average, OBP, SLG% and OPS. He's even got a .995 Fielding Percentage while only two more first basemen have played more games than him. He is the epitome of a five tool player. It really is a neck and neck battle between Goldschmidt and Harper right now though, it's kind of crazy how identical their stats are entering the break.
But I still have to stick with Goldschmidt, he's leading the charge in bringing the Diamondbacks back to relevancy so far this season which is no small feat.