What's Left of the Toronto Boo Jays Season? September Call-Ups, I Guess
In a season mired by injuries that started off with a deflating and horrendous 2-11 start, the Toronto Blue Jays season of 2017 has felt like a constant, steep climb back to relevancy. With every game they're trying to chip away and get back to where they've found themselves these past two exciting seasons: postseason contention.
As the Blue Jays have gotten deeper into this season, I've had to keep a realistic view on the chances they had at digging themselves out of this hole. The recent optimist in me would argue that there's an opportunity to gain ground on some of the teams they're chasing in head to head matchups down the stretch. It's also a weak wildcard race and they have had a recent surge of good play that had pulled them within just three games of the second wildcard spot as recently as last weekend. These games left just enough hope that I thought, "you know what? Maybe they can pull this off." But a three game sweep at the hands of the defending World Series champs and a split with the Rays going into a rubber match tonight (EDIT: They lost this one too) has the Jays looking at a 1-4 stretch that has just about spelled the end of the 2017 playoff push. Since the All-Star break, I've kept in mind a philosophy that I wouldn't totally give up on the Jays' postseason chances until they are more games back of the final wildcard spot than there are weeks remaining in the season. Well, there's about five and a half weeks left, and they're now five and a half games out. That's cutting it pretty close with just 36 games remaining and seven teams to pass. I'd say it's basically over.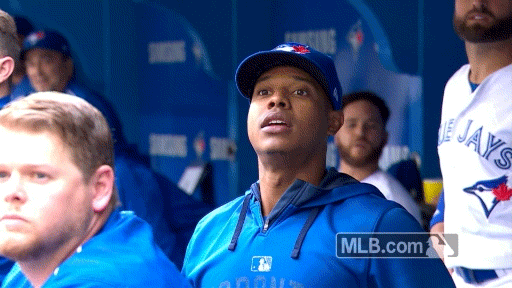 We really shouldn't be surprised. At this point in time they're without their starting catcher (Martin), shortstop (Tulowitzki), second baseman (Travis) and best starting pitcher of last season (Sanchez). The likes of Raffy Lopez, Matt Dermody and Nick Tepesch, to name a few of many scrub replacements, simply won't hold up for a stretch of wins the Blue Jays need. There's a reason we hadn't really heard of them before they were forced into their current roles. But with all of that said, it's nearly September, so there may still be something to get excited about as a Jays fan (and no, it's not that the season is almost over with). It's the…September Call-Ups:
Ahhhhhh, roster expansion. The time of year where fresh faces get the call to the bigs with hopes of proving themselves under the bright lights and gaining some valuable developmental reps. It's at this time where we as fans likely get our first real look at a potential Blue Jay piece of the future. Unfortunately we aren't going to see the Jays legit young studs, Bo Bichette or Vladimir Guerrero Jr., just yet because they are still too early in their development. Below are some of the players we could be introduced/reintroduced to come call-up time. (Players Currently on the 40-man roster are in bold)
Anthony Alford (OF): The Blue Jays 2012 3rd round pick is considered the team's #3 prospect behind only Guerrero Jr. and Bichette and is the #49 prospect in baseball according to MLB Pipeline. We had a very brief eight-at-bat look at him with the Blue Jays in 2017, so hopefully we can see some more of the 23 year-old who has a .399 OBP in the minors this season, most of which was with the AA New Hampshire Fisher-Cats. He could bring some much needed speed and defense to the corner outfield positions.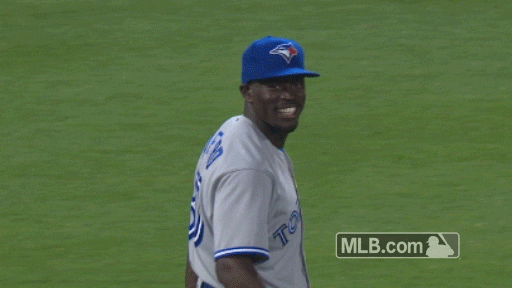 Brett Anderson (P): We'll get a look at Tom Koehler – a 31 year-old veteran the Jays recently acquired in trade from the Miami Marlins last week – in his first chance to start with the team this Thursday. Anderson is another veteran starter the Jays took a flier on and, like Koehler, we could see in an appearance this season. Anderson is 29 years old and was signed to a minor-league deal last week after being released from the Cubs. He's seen Major League rotation time with the Athletics, Rockies and Dodgers in the past, but injuries have been a major issue for him. His most recent success was in 2015 with the Dodgers where he went 10-9 with a 3.69 over 180.1 innings. This really wasn't that long ago.
Ryan Borucki (P): Borucki was 15th round pick in 2012 and underwent Tommy John surgery in 2013. The 6'4", 23 year-old left-handed starter has been able to return to form and is slotted as the #14 Blue Jays prospect. He began the year with the Class-A Dunedin Blue Jays but earned a promotion to the AA Fisher-Cats earlier this summer. He's actually pitched better so far in AA than he did with Dunedin with a 2.29 ERA and 0.92 WHIP in just under 40 innings.
Roemon Fields (OF): It's too bad the Jays aren't going to be a playoff team this season, because it'd be very interesting to see how they'd utilize this guy. Fields has no power, but he has at least 44 stolen bases in all four of his pro seasons. He'd be the perfect pinch runner. He's also managed to put up an impressive .362 OBP in his 319 AAA at-bats this season. He'd be exciting to watch as a Blue Jay.
Teoscar Hernandez (OF): The prized piece in return for Francisco Liriano in the trade with the Houston Astros at the non-waiver trade deadline. The 24 year-old from the Dominican Republic is the 5th ranked Jays prospect according to MLB.com. He's actually had 42 games of MLB experience with the Astros (41 of which came in 2016) so the Blue Jays are sure to give him a big-league look in spite of a sluggish start since joining the AAA Buffalo Bisons.
Sean Reid-Foley (P): Another AA pitcher, but unlike Borucki, Reid-Foley has been much more hyped and written about. He was a 2nd round pick back in 2014 and possesses a fastball that can touch 97mph. He is currently the Blue Jays #7 ranked prospect via MLB.com. After a few years of looking like a prized pitching prospect he's had quite a rough year with a 5.18 ERA in 24 starts with the New Hampshire Fisher-Cats. The clock hasn't run out on Reid-Foley by any stretch, but maybe it's time to just throw the kid in there and see if he's got what it takes.
Michael Saunders (OF): Remember him? It was just last year Saunders was an All-Star for the Blue Jays before the wheels fell off in the second half of the season. As bad as last season's second half was, he still  got a contract from the Phillies in the offseason, only to then be released within three months. The Jays scooped him up on a minor league deal back on June the 28th. In 120 at bats with the AAA Bisons he's hitting an unimpressive (for a player with MLB experience) .267. But Saunders has a track record of big league success, and once again was an ALL-STAR just LAST YEAR. Maybe the Canadian gets another shot.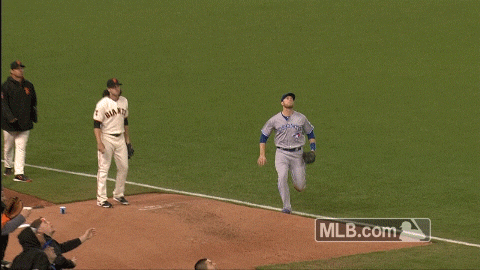 Dwight Smith Jr. (OF): Smith Jr. was up earlier this season with the Jays and the 24 year-old fared well with a .414 OBP in his 29 plate appearances. Obviously that's an unsustainable number and small sample size, but he's also posted an impressive .349 OBP in his first full season at the AAA level with the Bisons. The 2011 1st round pick may be the closest to a lock of the players on this list to get the call to the bigs.
Rowdy Tellez (1B): Tellez has received a lot of buzz since last season. He's an intriguing story because back in 2013 he fell all the way to the Jays in the 30th round in the draft. He slid because teams feared he wouldn't sign with them due to him already having accepted a scholarship to USC. He was the 59th ranked player entering that draft so the Jays took a chance, he ended up signing, and it has worked out perfectly as the 22 year-old power bat has become their 13th ranked prospect. He broke out in AA last year with 23 HR, 81 RBI and a .297/.387/.530 slash line. Unfortunately he hasn't fared nearly as well this season with the AAA Bisons, but it'd still be nice to see if Rowdy can make the jump.
Happy soon-to-be-September everyone. Let's hope we're in a better position this time next season.