Throwback Thursday: NBA Players in College
Credit: (Feb. 2, 2015 – Source: Joe Robbins/Getty Images North America)
To look for the future stars of the NBA you typically need not look any further than the NCAA. With March Madness kicking off today I though I would take a look back at the current stars of the NBA when they were in college.
James Harden, Arizona State (2007-09)
Who is this guy? Burgess pointed out to me that without his beard that Harden used to kind of looks like Ludacris.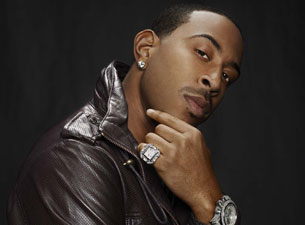 Hard to argue with that.
Steph Curry, Davidson (2006-09)
As someone who always struggled to fill out a jersey I definitely sympathize with college Curry. That uni just isn't even close to fitting him. This baby faced assassin paved the way for your Jimmer Freddettes and Buddy Hields to climb up NBA draft boards.
Dwyane Wade, Marquette (2001-03)
As soon as he was drafted to the NBA, Dwyane Wade has seemingly always looked like an old guy. But this picture makes him look like he could be 15. Also check out a little bonus Steve Novak action in the background.
Klay Thompson, Washington State (2008-11)
Holy Smokes. Klay kind of used to look like a thumb.
Carmelo Anthony, Syracuse (2002-03)
Before Melo was labelled as "that choker who could only win at the Olympics", he led the Syracuse Orange to it's one and only National Championship in 2003.
Brook and Robin Lopez, Stanford (2006-08)
This picture is just unnerving.
Kevin Durant, Texas (2006-07)
As much as I don't like Durant now, this picture is just flat out impressive.
Joel Embiid and Andrew Wiggins, Kansas (2013-14)
"The Process", "Maple Jordan" and perennial Jayhawk Perry Ellis. If Embiid didn't get hurt I think they would've had a real shot at the 2014 National Championship.
Kevin Love (2007-08) and Russell Westbrook (2006-08), UCLA
Quite possible one of the greatest 1-2 punches in NCAA history. Also has anyone changed their appearance from college to pro as much as Kevin Love?
Brad Stevens (2001-06 as assistant, 2007-13 as head coach) and Gordon Hayward (2008-10), Butler
Never mind, Gordon Hayward has definitely changed the most since college. It's kind of nice to see Coach Stevens and Hayward reuniting in Boston.
DeMar DeRozan, USC (2008-09)
Since the Raptors took DeMar with the 9th overall pick of the 2009 draft, he has steadily improved to the point where he is now one of the best shooting guards in the game. Once known exclusively for his freak athleticism and huge in game dunks, DeRozan has since refined his game as one of the best isolation scorers in the NBA.
Before there was Skinny Kyle Lowry, there was Fat Kyle Lowry. And before we had Fat Kyle, College Kyle was actually pretty svelte. In his prime Kyle Lowry might be in the Pantheon of big butts and could potentially go toe-to-toe with Kim K.
Eric Bledsoe (2009-10), Patrick Patterson (2007-10), DeMarcus Cousins (2009-10), John Wall (2009-10), Kentucky
Kentucky had the first (Wall), fifth (Cousins), fourteenth (Patterson) and eighteenth (Bledsoe) overall picks in the 2010 NBA draft. Just one stacked team among the many that the Kentucky NBA factory has churned out over the past decade.
We'll wrap up this post with the GOAT back when he wore "Carolina Blue" and White. The image speaks for itself.