The Jersday Blog November 15, 2018
Jersey Round-Up
2003 Toronto Blue Jays Spring Training St. Patrick's Day Jersey
As found in a Value Village for a crisp $5 bill, this Blue Jays jersey is quite the find. You know it's a winner when you Google the jersey and one of the top results is Eric Hinske.
Off the top of my head, here are all of the Blue Jays' Opening Day first basemen since Hinske left in 2006: Lyle Overbay, Adam Lind, Edwin Encarnacion, Chris Colabello, Justin Smoak…
And survey says… I missed Steve Pearce in 2017… As Blue Jays era Steve Pearce apologist, this is a tough look for me. I guess when I think of Steve Pearce as a Blue Jay I remember him absolutely fighting for bloopers and his cement feet in left field. For the record, had Pearce been healthy and Justin Smoak not broken out at first base forcing Pearce to platoon in left, Steve Pearce would've been fine for the Blue Jays.
Arian Foster Houston Texans Jersey
Throwback to high school where Arian Foster was the NFL's premier running back. In 2011 I did my first fantasy football draft and was hoping to have Foster drop to me at 4th overall. He ended up going first so I took Maurice Jones-Drew after Calvin Johnson and Ben Roethlisberger (that guy was an idiot) were off the board. That was 7 years ago… Life comes at you fast…
Chris Osgood Winter Classic Alumni Jersey
Ray brings the jersey heat once again. The Wizard of Oz was a weird goalie in the sense that he was both incredibly overrated with his .905 save percentage across 744 career regular season games, but also was underrated as a playoff performer. 74 career playoff wins and three Stanley Cups show that Osgood knew how to turn it on when it mattered most. And his funky goalie mask? Incredible.
Jay Ajayi Philadelphia Eagles 2018 Super Bowl Jersey
Fly Eagles Fly. While this year's poor showing probably proves that the Eagles are a flash in the plan, it was one hell of a flash. Last year's Super Bowl run was incredible in hindsight. The Eagles were a well-oiled machine despite having Nick freaking Foles at the wheel of the offence (even if some people wildly claim that "Big Dick" Nick should still be the starter).
This Jay Ajayi jersey is especially cool since Ajayi changed his number going into year making his #36 a Super Bowl exclusive.
Isiah Thomas Throwback Detroit Pistons Adidas Jersey
Before he was a broadcaster or the failed Knicks head coach, Isiash Thomas was widely regarded as one of the best point guards of all-time. Too many think of the short Isaiah Thomas currently guarding point for the Denver Nuggets when they hear the name, Isiash was the face of the infamous Detroit "Bad Boys" Pistons of the 80's.
As per Wikipedia, Isaiah was actually named after the Pistons great:
Thomas was named after former Detroit Pistons Hall of Fame point guard Isiah Thomas when his father, James, bet his friend that his favorite team, the Los Angeles Lakers, would defeat the Pistons in the 1989 NBA Finals (which the Pistons won in a four-game sweep). The younger Thomas ended up being born months before the Finals took place, but James had already warmed to the name, which his mother, Tina Baldtrip, insisted on spelling Isaiah, as she desired a biblical name.
This is a very cool jersey.
The Weekly Jersey Dump
NBA City Jersey Power Rankings
30. Memphis
Yuck
29. Orlando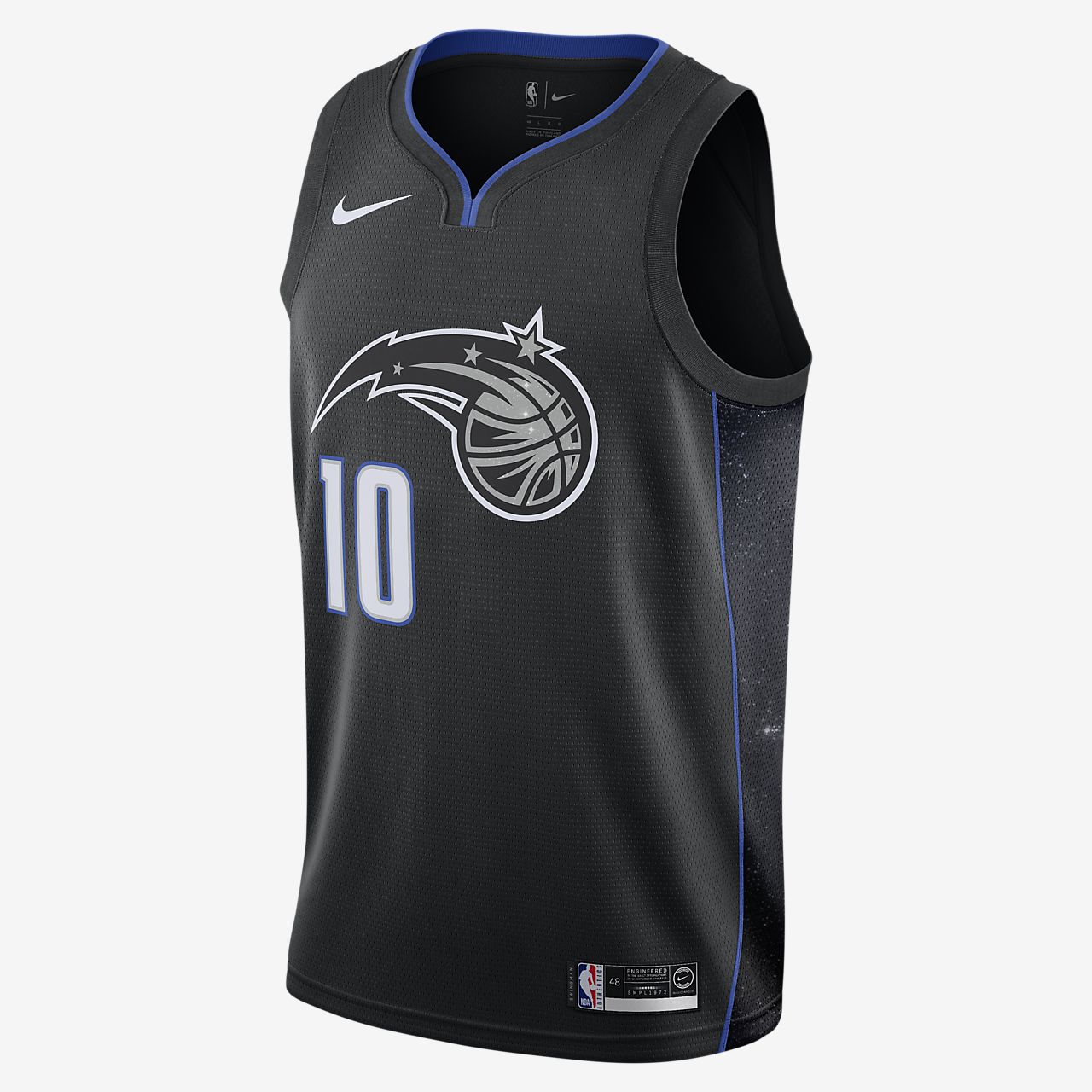 You'd think a team with the nickname "Magic" would go out on a limb and not be so boring. For a basketball team neighbouring Disney World that hasn't been relevant since Dwight Howard, they should be trying out crazy new designs on a monthly basis. They should be trying out as many loud looks as a 90's expansion hockey team. Bright colours, Tie Die, comets, Mickey Mouse, anything. Let's get weird.
28. Indiana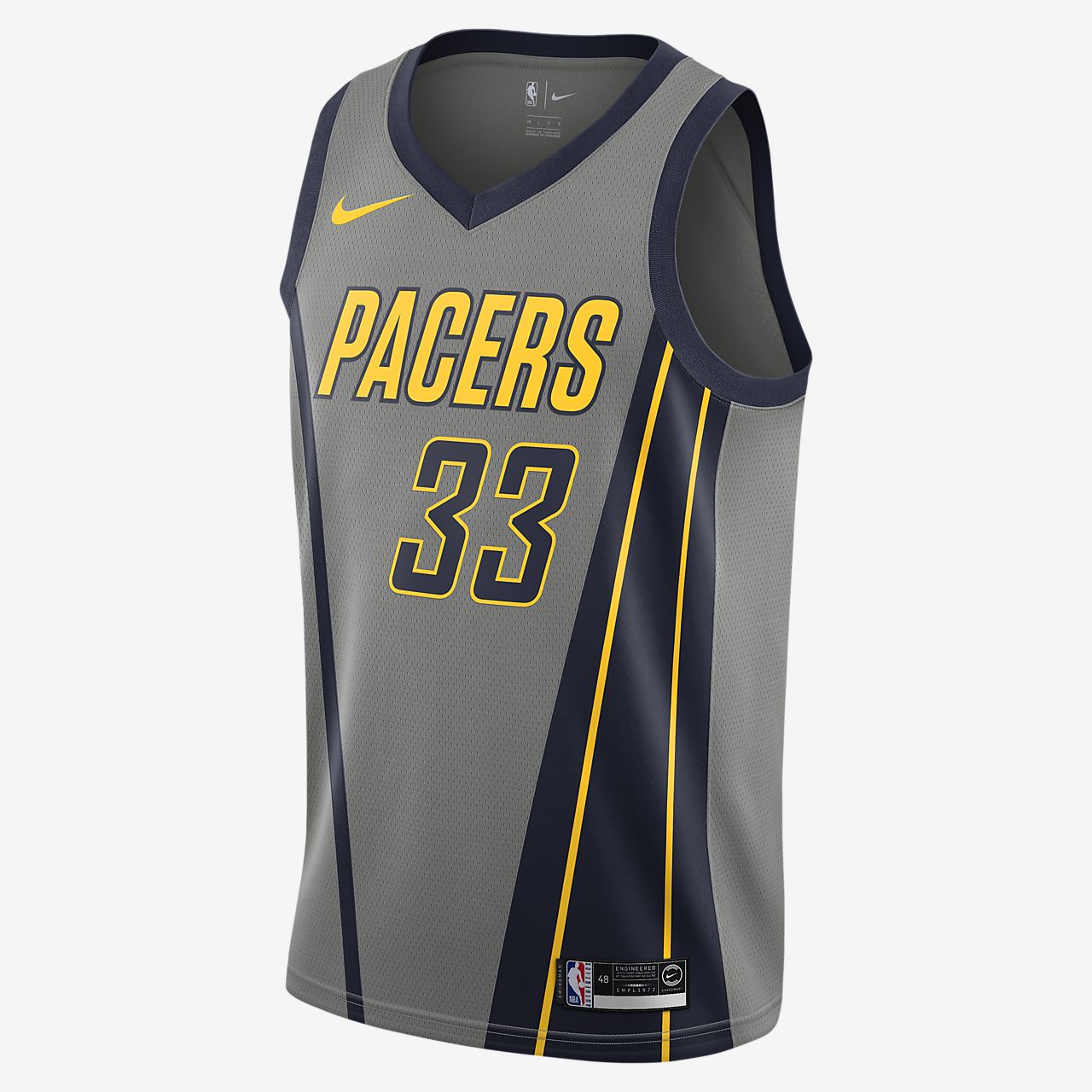 Another yellow on grey. Yuck x2
27. Dallas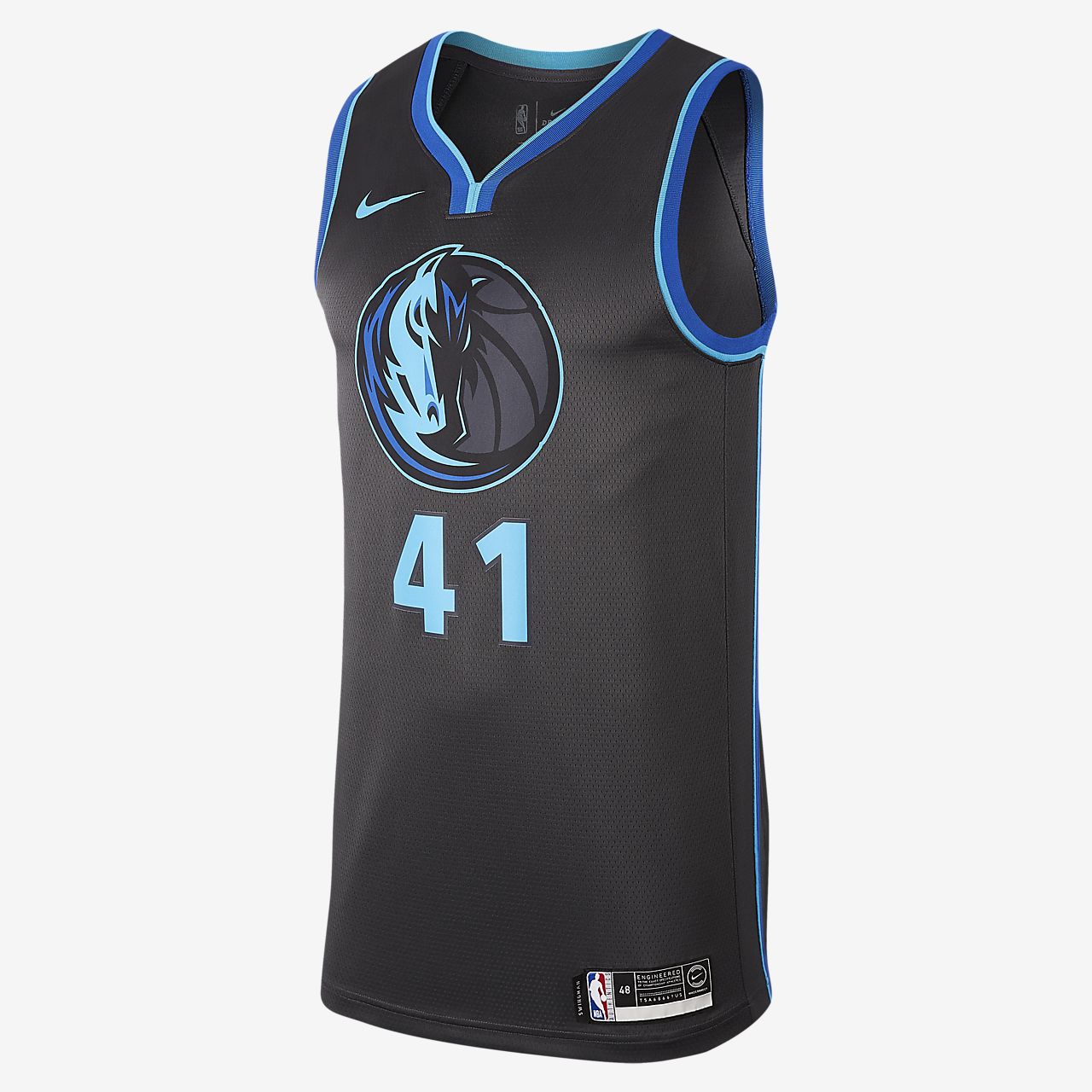 Swing and a miss Mark Cuban.
26. San Antonio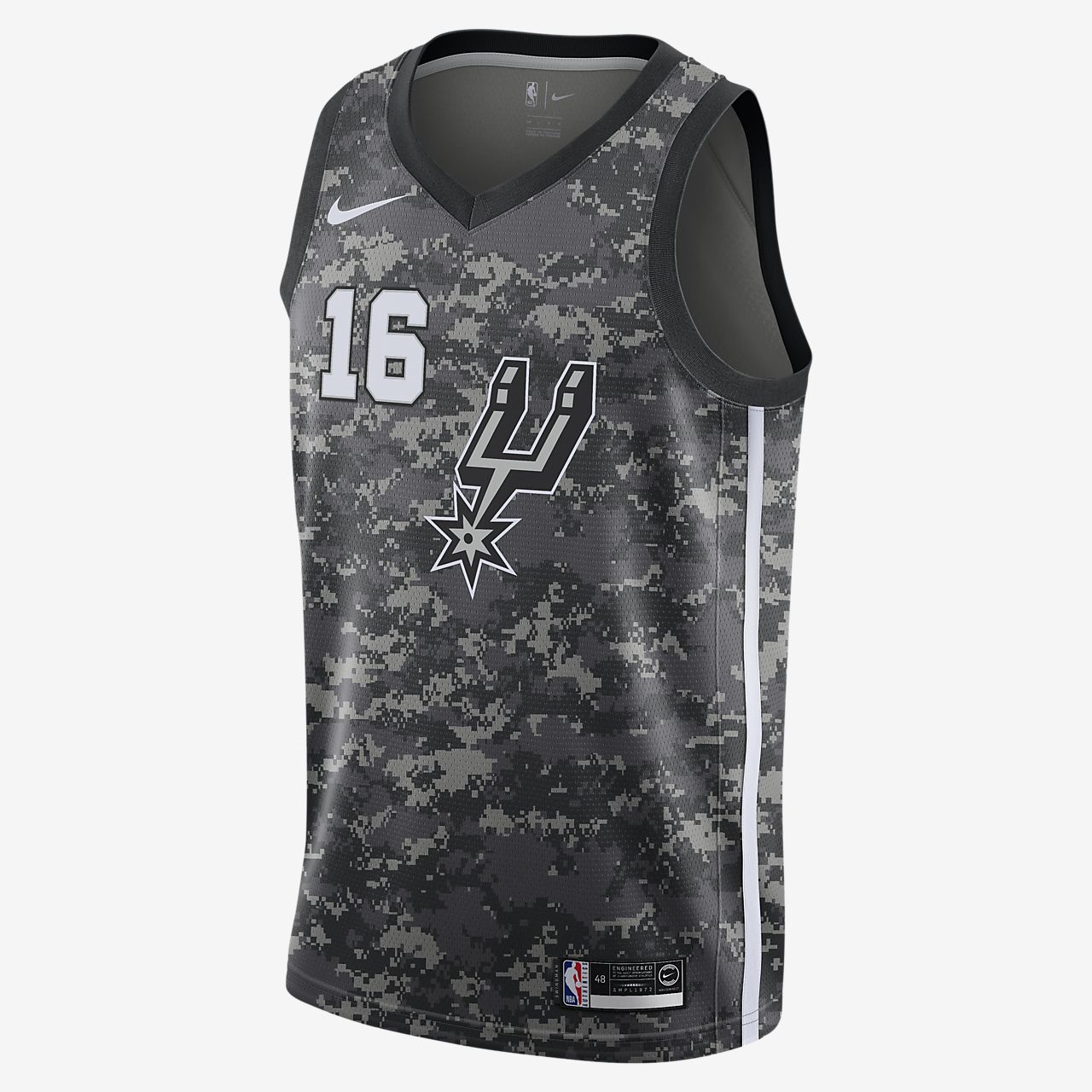 Not bad, I'm just not a huge fan of replacing words on the front of jerseys with the primary logo. Just doesn't do it for me.
25. Phoenix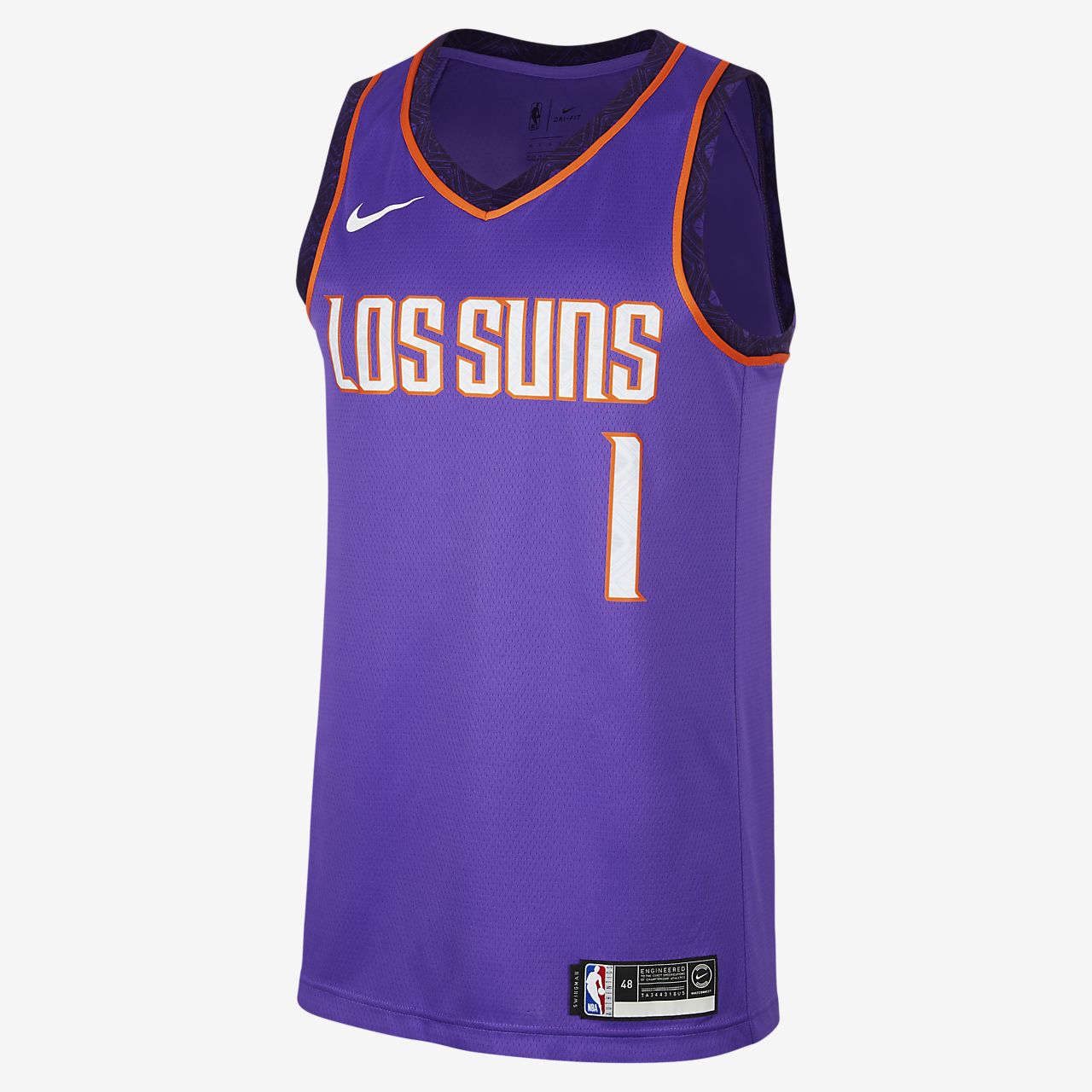 Not a tonne of wow factor here. I do like that its a louder purple like their old Barkley-era jerseys but its not different enough from their normal jerseys.
24. Pistons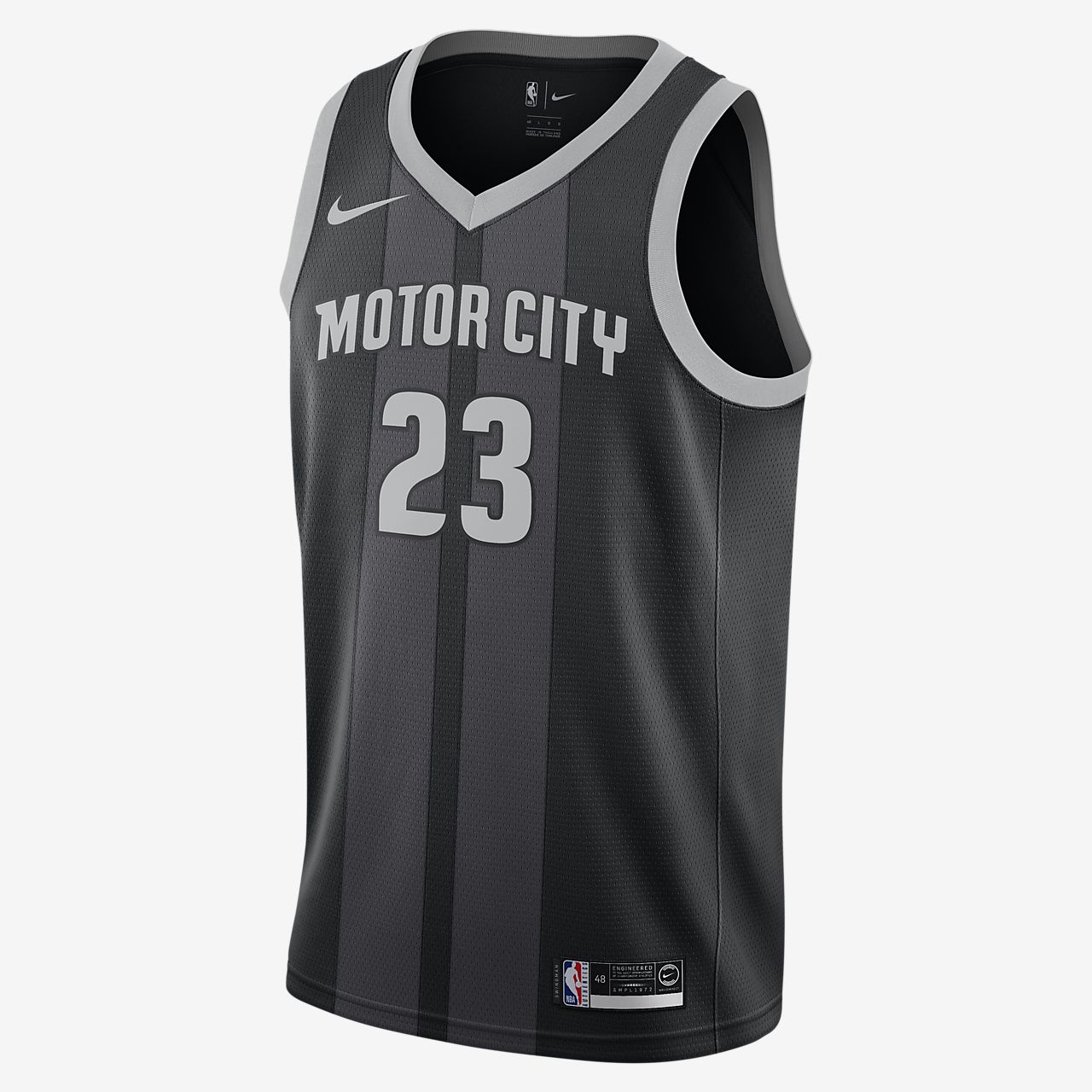 At least the Pistons tried something different
23. Washington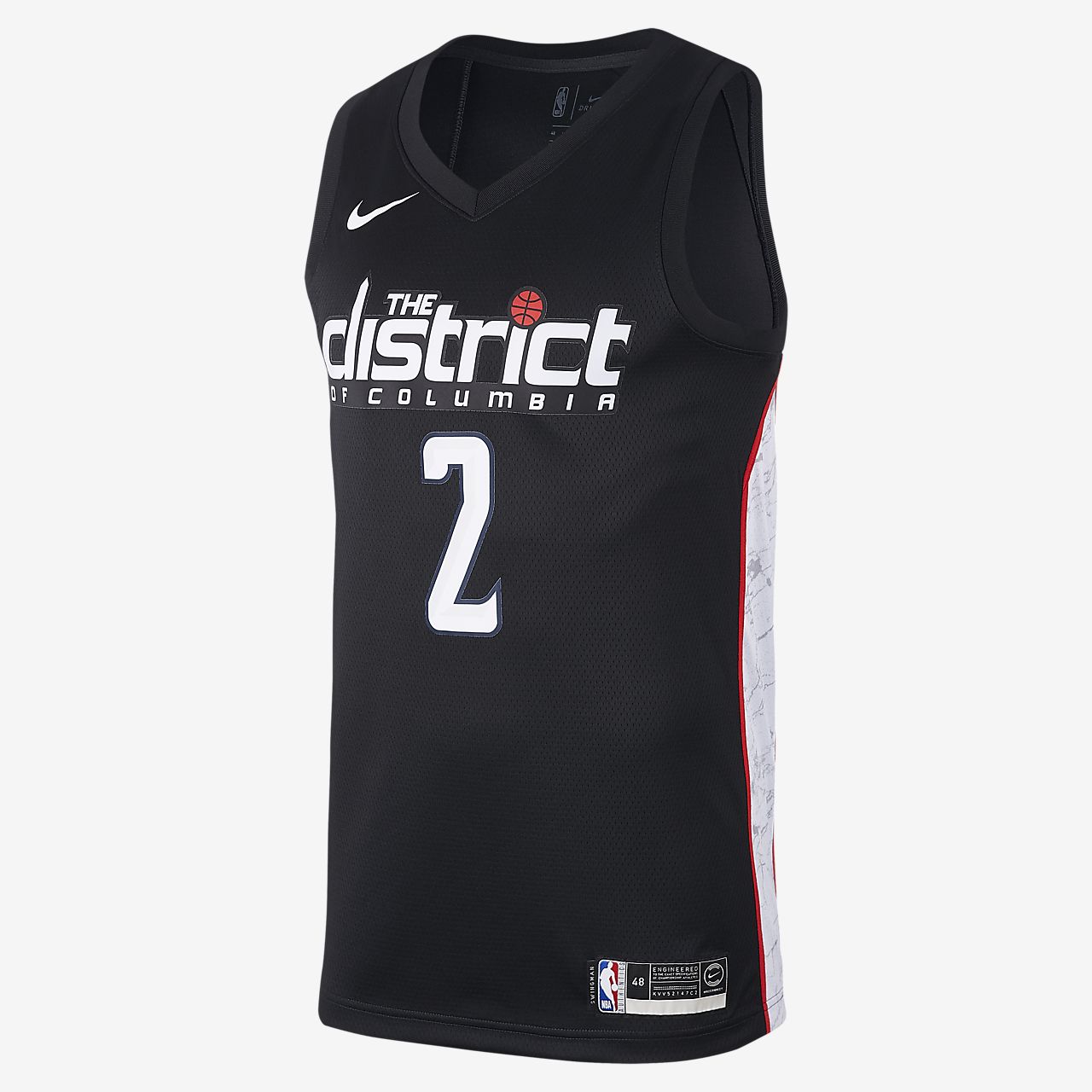 Boring but less bad than the jerseys I ranked below.
22. Lakers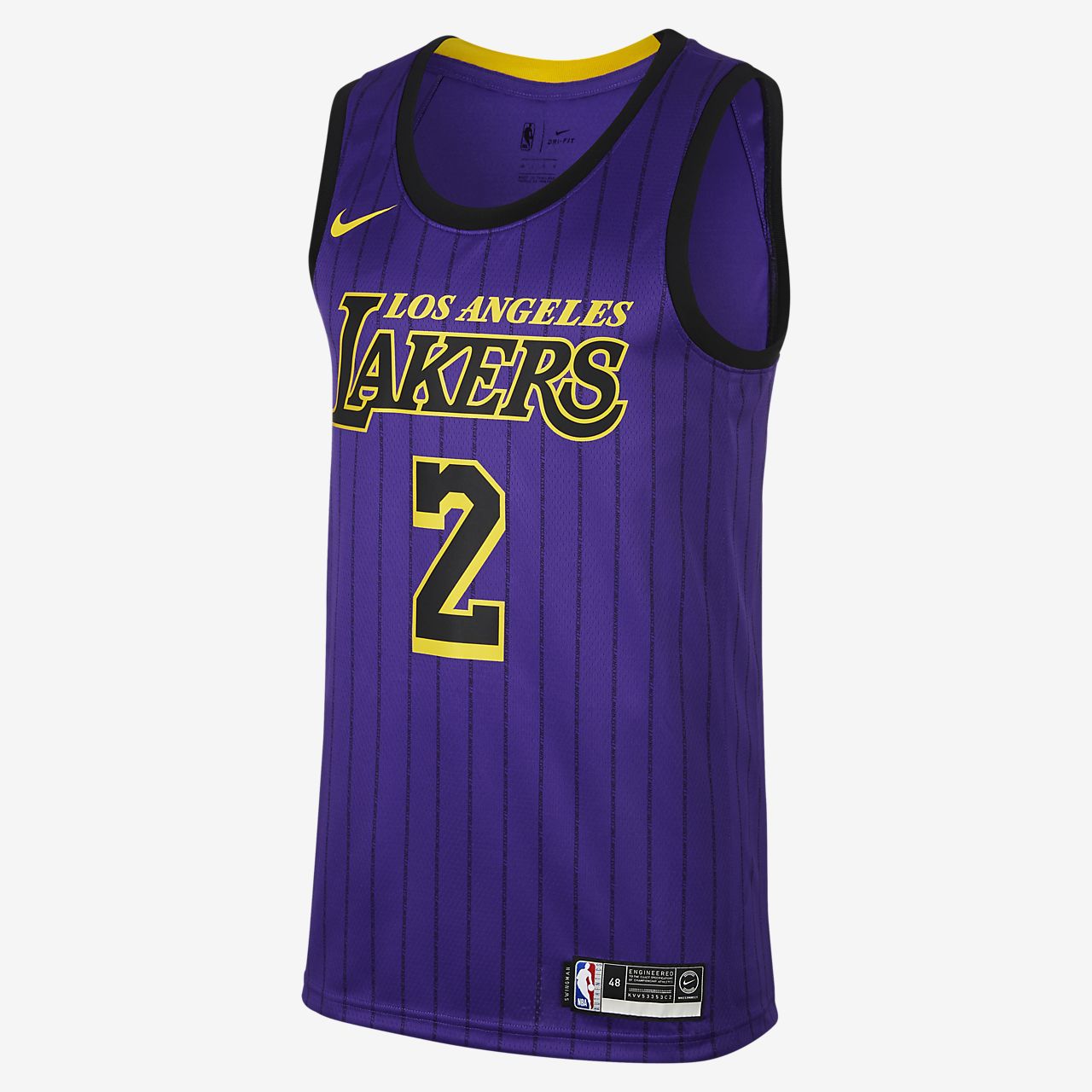 Purple with black pinstripes just don't pop. The Lakers have had some iconic looks but this ain't it chief.
21. Clippers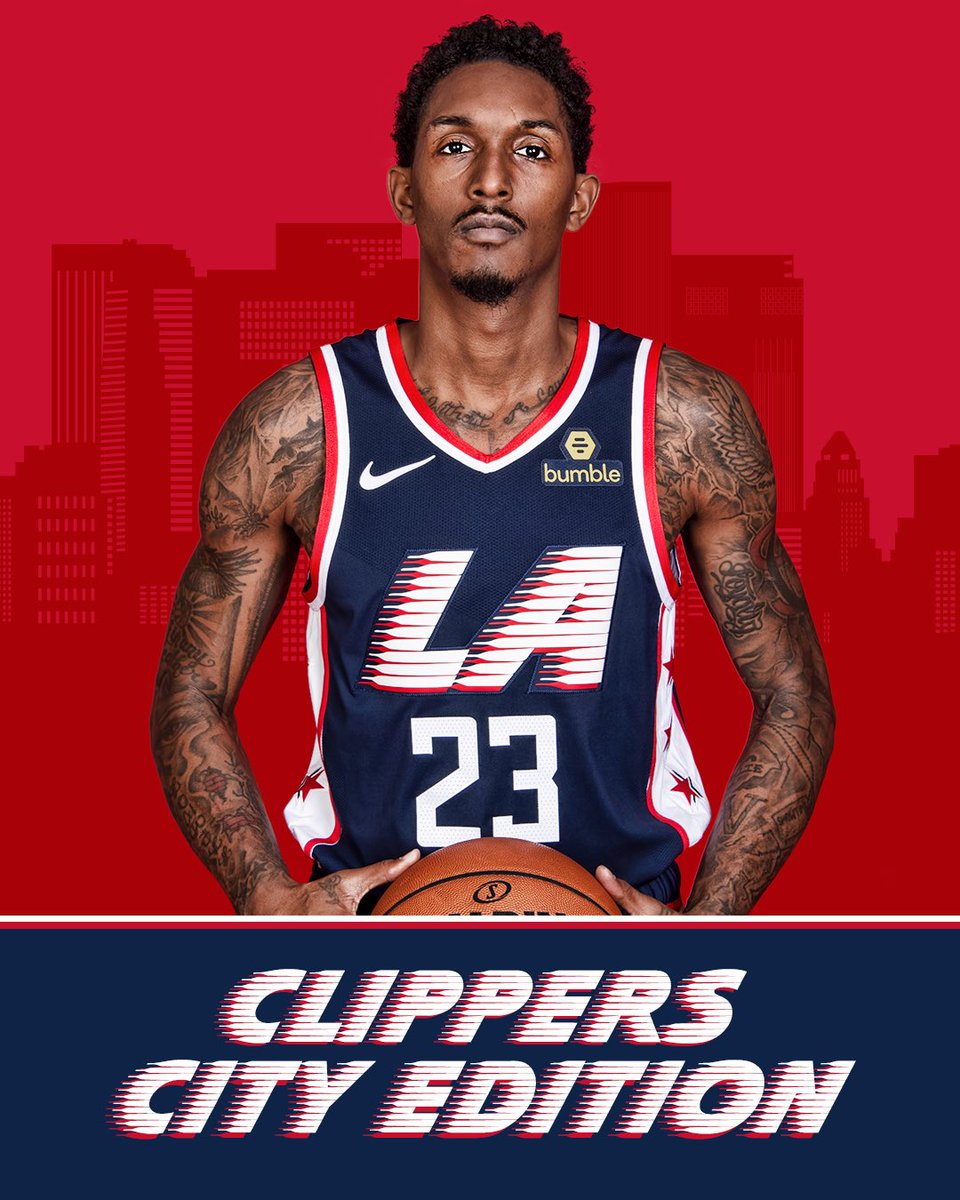 Some people dig this jersey but I think it's kind of a rip-off of the 76ers look. Also the LA logo on the front looks too much like the New Balance logo: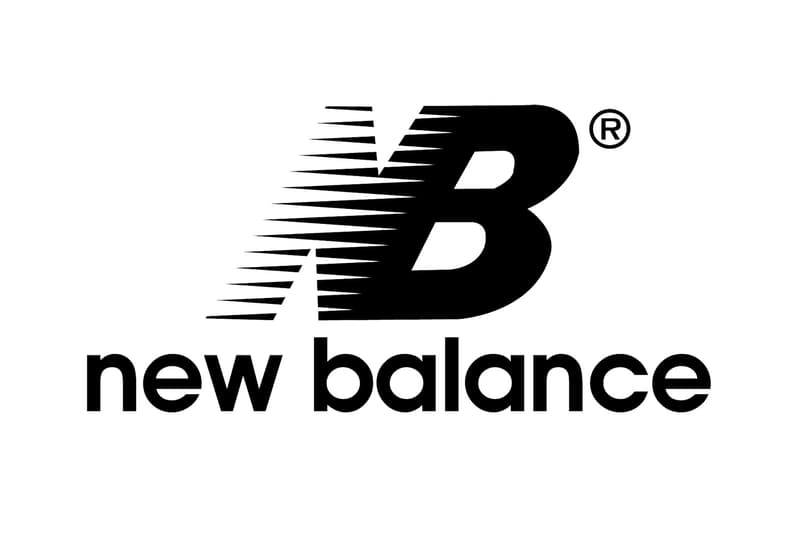 20. Portland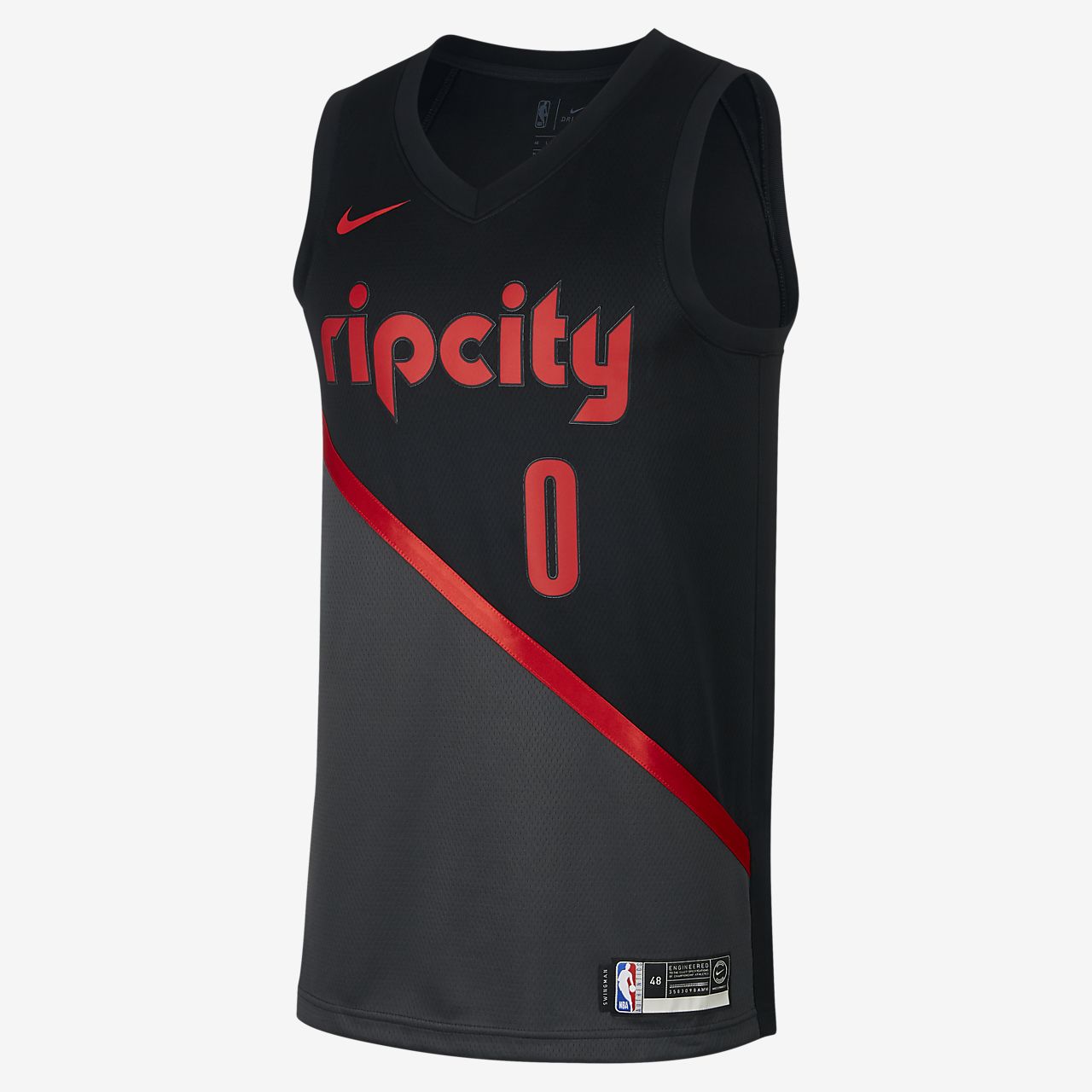 This year's take on the Rip City jersey isn't as good as the old sleeved Adidas jersey (one of the few sleeved jerseys that were actually popular), but are better than last year's City jerseys.
19. Charlotte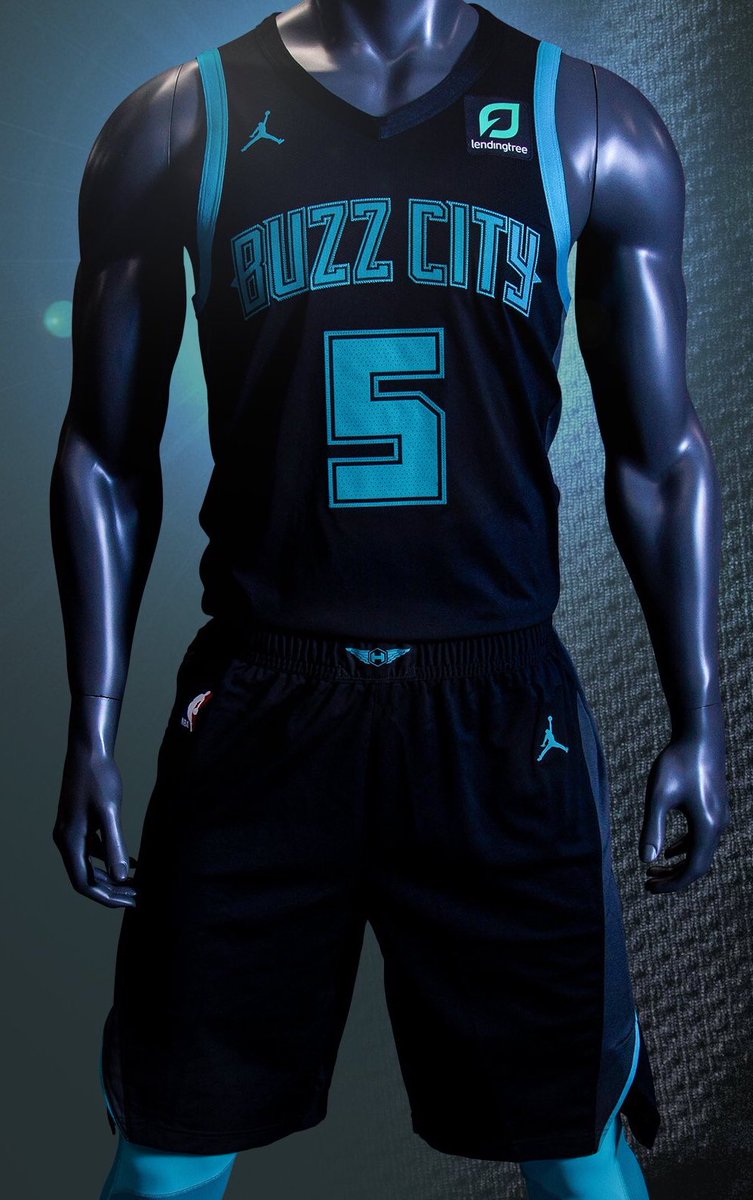 Kind of cool. I'd pop on a Kemba City jersey.
18. Houston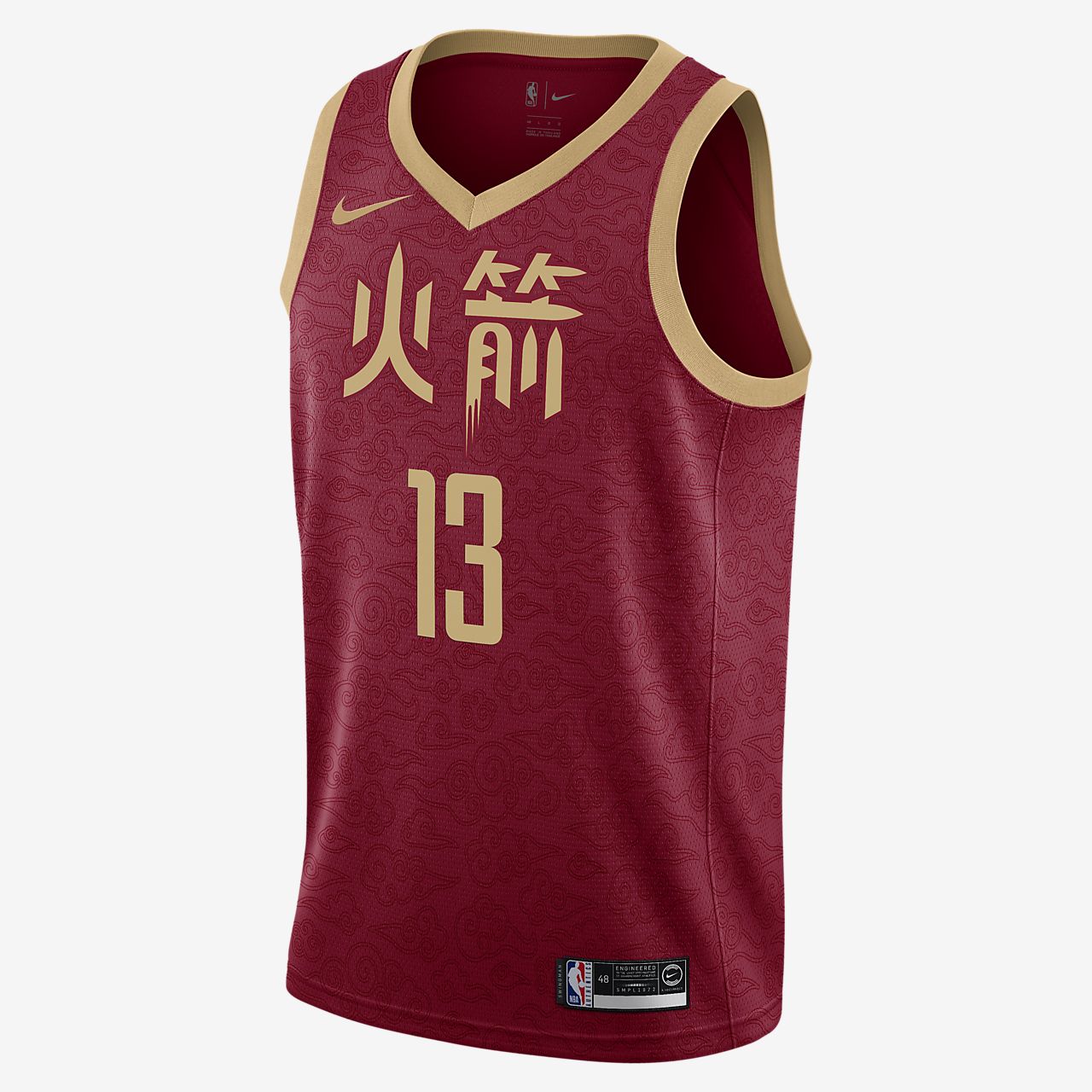 These are pretty decent. A lot of fine designs in the background of the jersey when you look closely. These will absolutely pop off in China.
17. Cleveland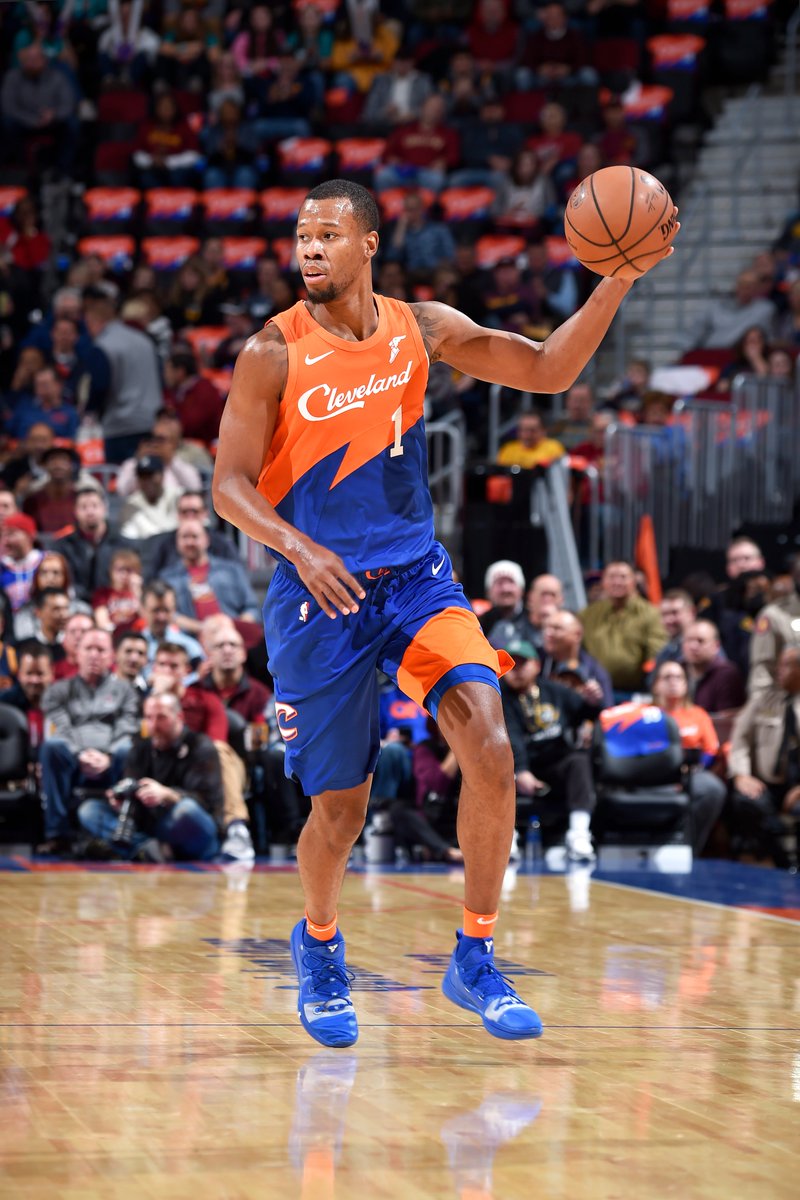 I initially thought that the jerseys were fugly, but I'm actually warming up to these bad boys. I can't wait for K Love to get healthy and zipping around the court for the 2-12 Cavaliers.
16. Milwaukee
This is the type of weird that the lower-class NBA teams need to deploy.
15. Sacramento
Fox, Bagley, Cauley-Stein and Hield make this 8-7 Kings team kind of frisky. These jerseys are very frisky.
14. Philadelphia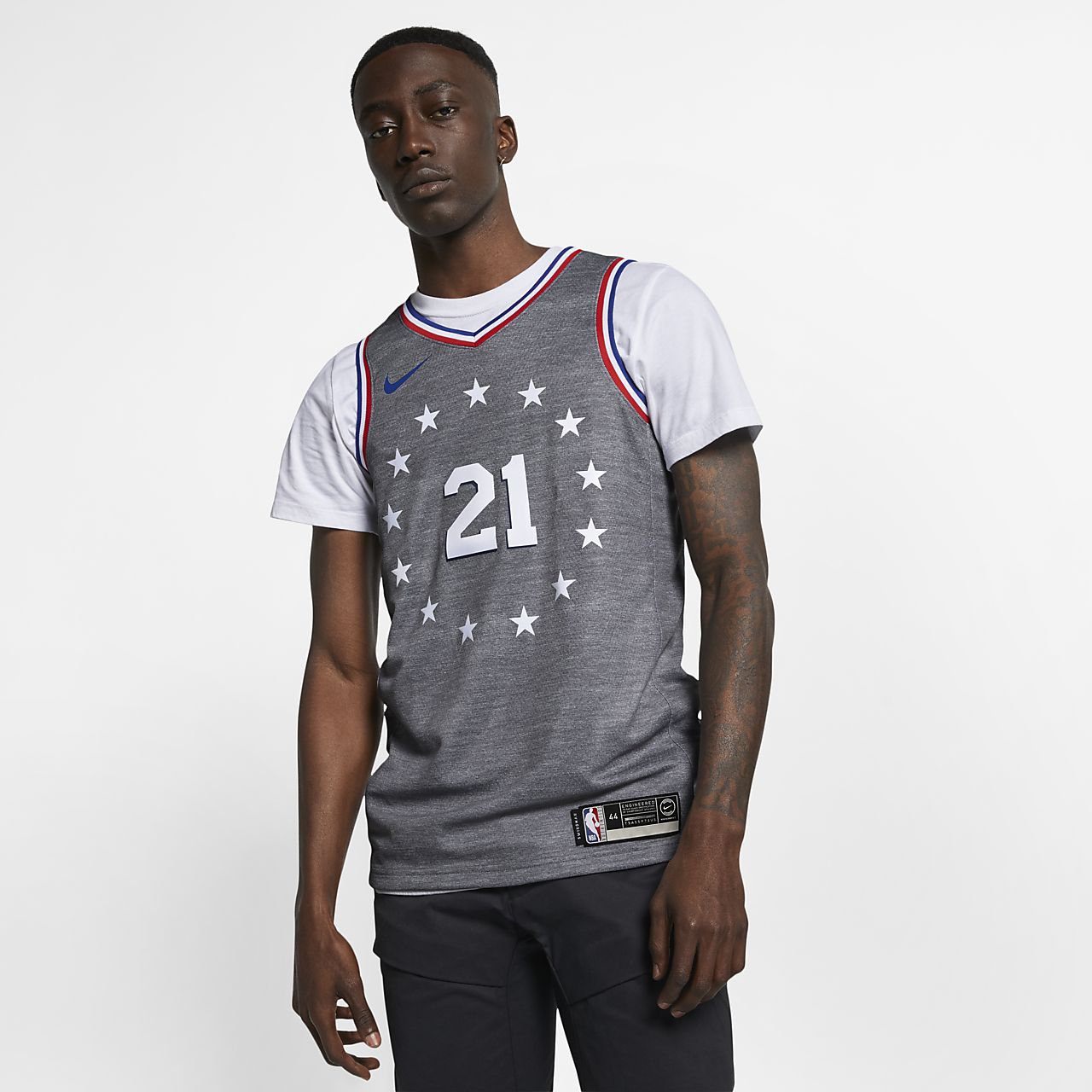 These have gotten some heat in the NBA twitterverse for being kind of ugly but I like the look of these. They look like a complete throwback. These jerseys are like Rocky meets Hoosiers.
13. Atlanta
A slight OVO rip-off but these are still pretty cool. Might have to scoop up a Trae Young City jersey.
12. Golden State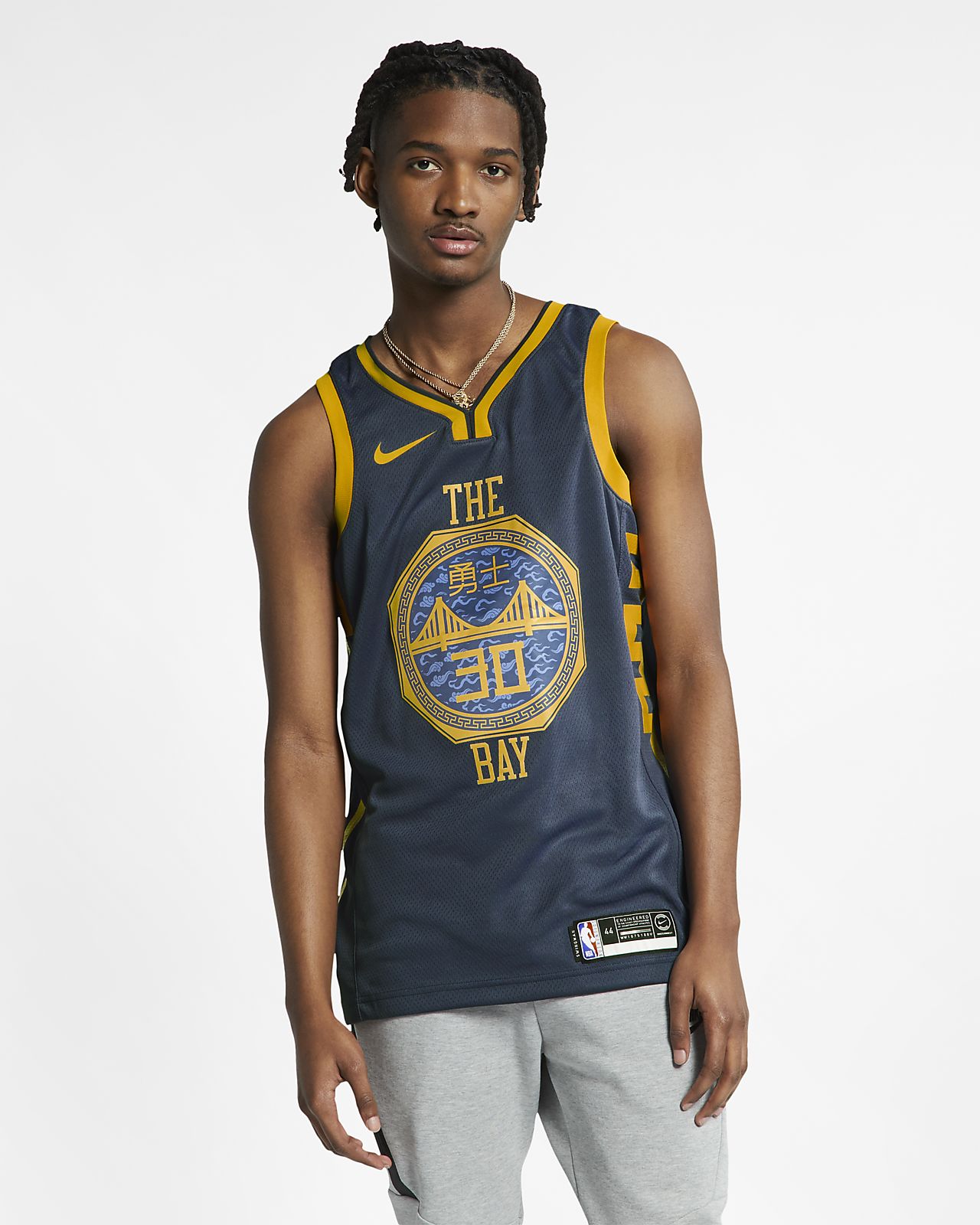 The Warriors haven't really missed on a jersey since the Baron Davis era
11. New York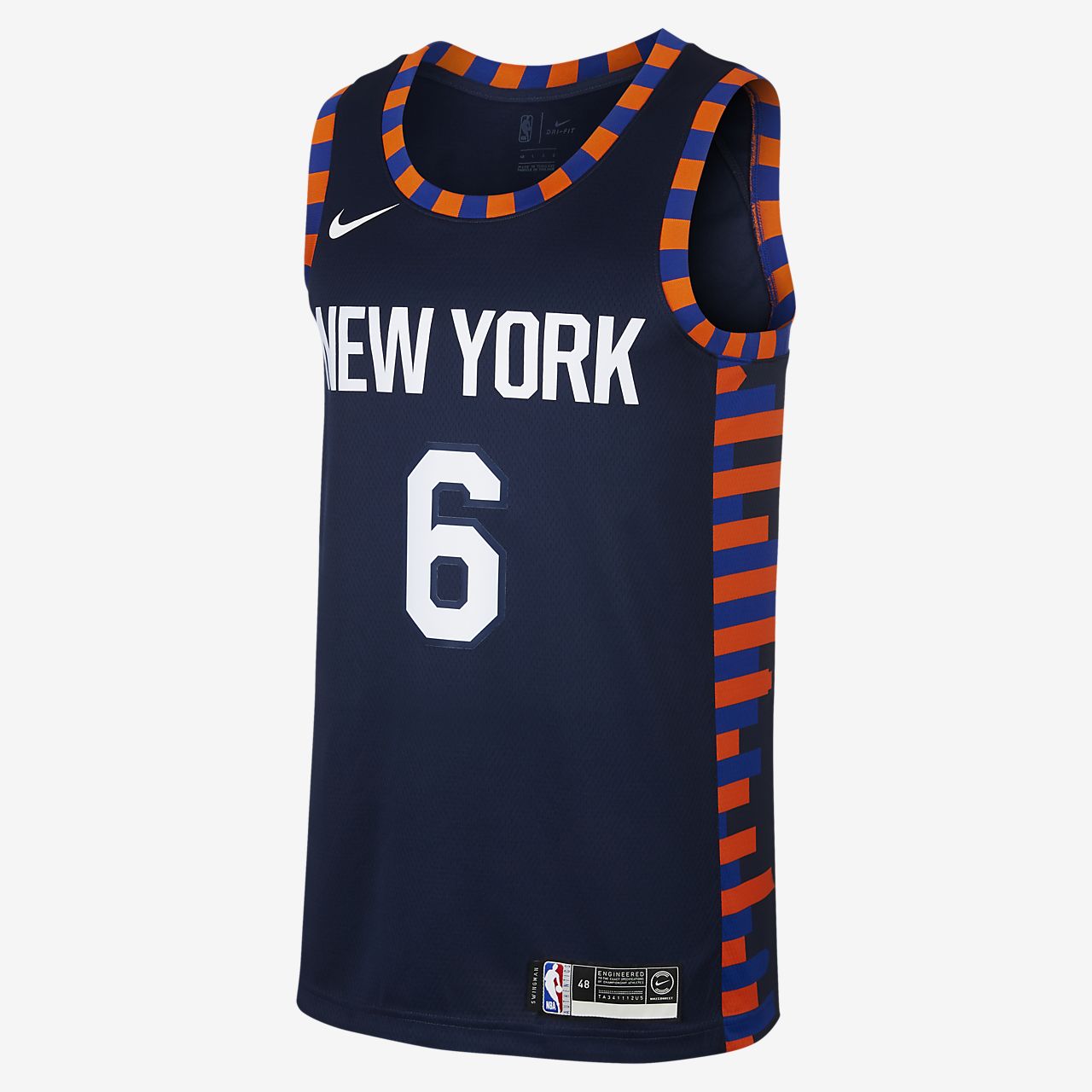 I'm a huge fan of the stripes down the side look that some basketball jerseys use. Marquette and the Bucks uniforms are both very solid.
10. Utah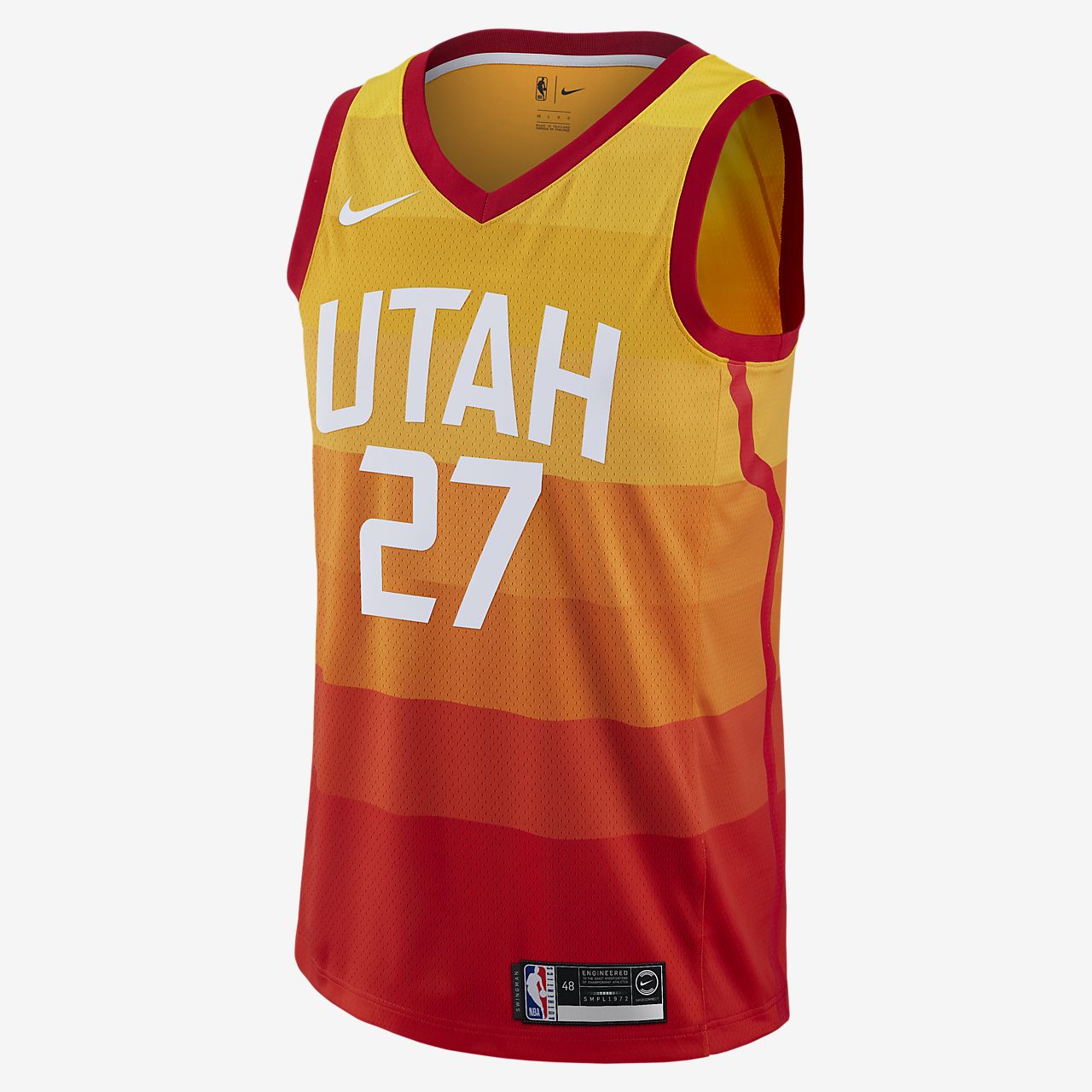 These are good but I docked them some spots because Utah is the only team rolling out the same City Jerseys as last year.
9. OKC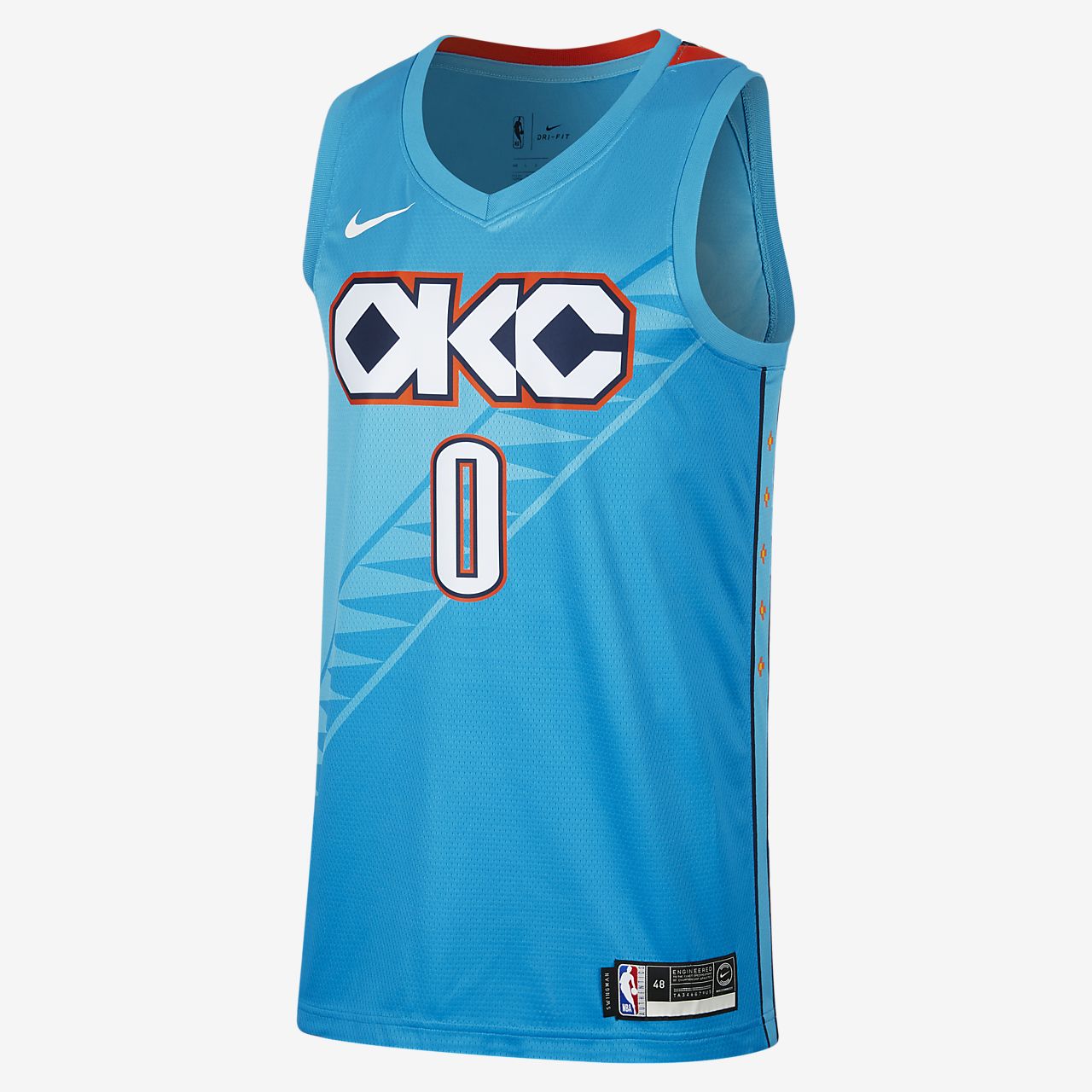 I like these way better than OKC's regular jerseys
8. Toronto
These look a lot cooler than last year's black and gold OVO City Jerseys. If they aren't sold out yet I'll have to scoop up a Kawhi one before it's too late.
7. Brooklyn
6. Boston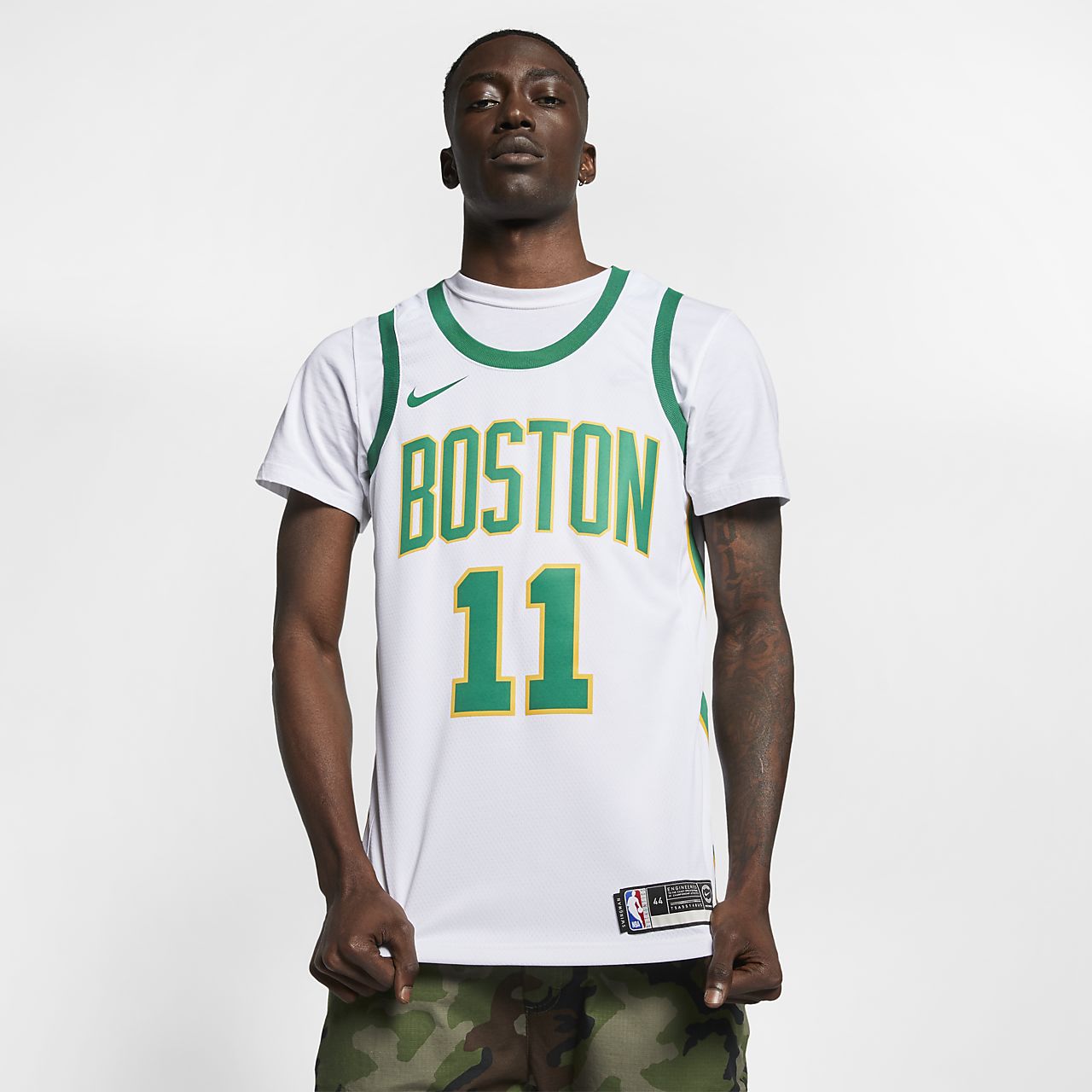 Simple and effective.
5. Chicago
Chicago's city flag just looks so cool on a jersey.
4. New Orleans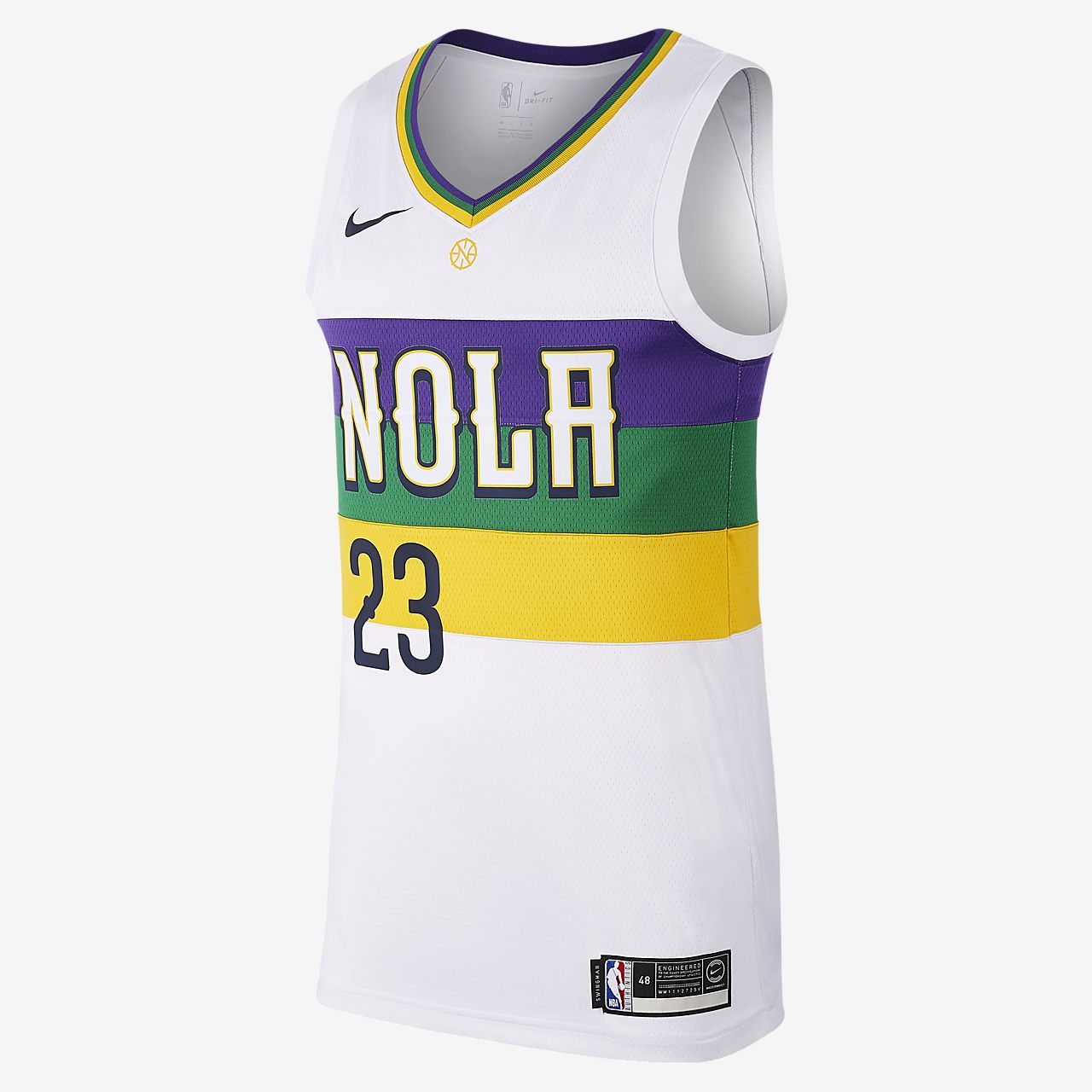 These are infinitely better than the Pelicans main jerseys. Why is tan/beige a prominent colour in their design? Give me more Mardi Gras!
3. Denver
Shout out Alex English and the rainbow era Nuggets
2. Minnesota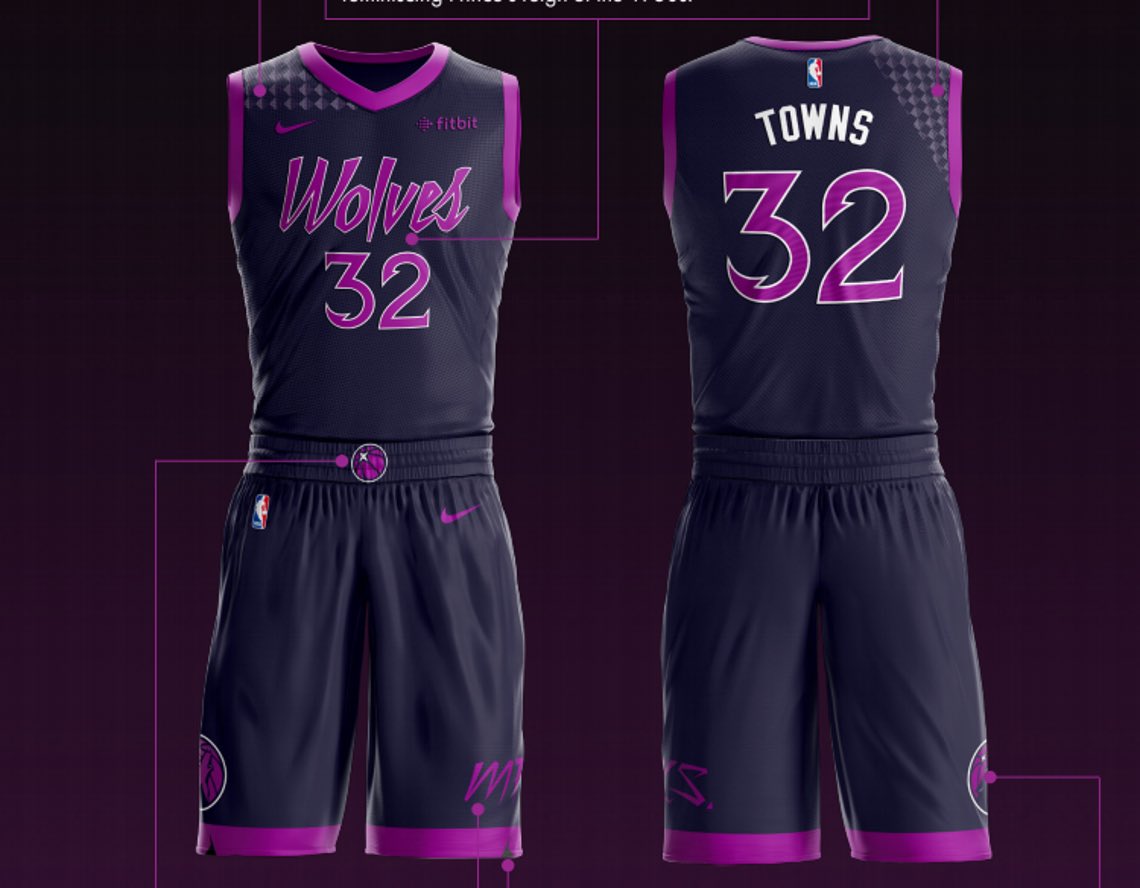 1. Miami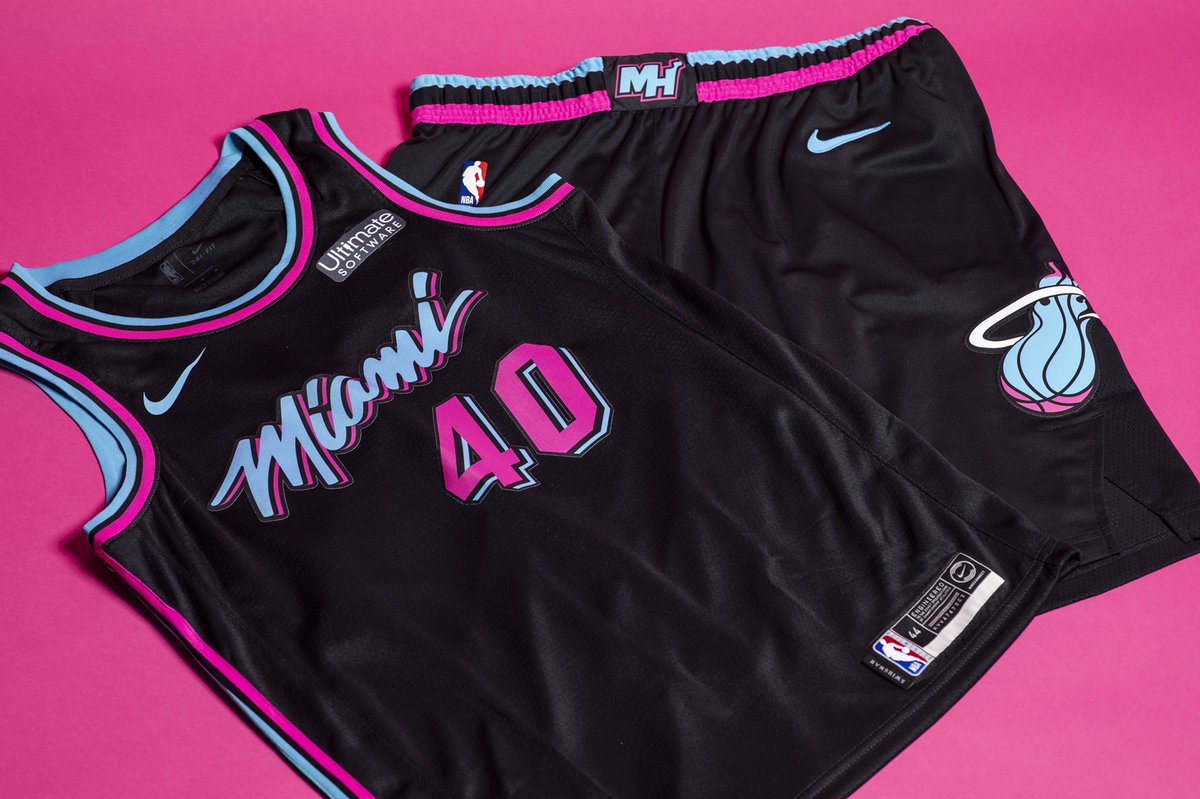 The only thing that could've made these jerseys more MIAMI is if they somehow included Pitbull. The King of Miami. Mr. Worldwide.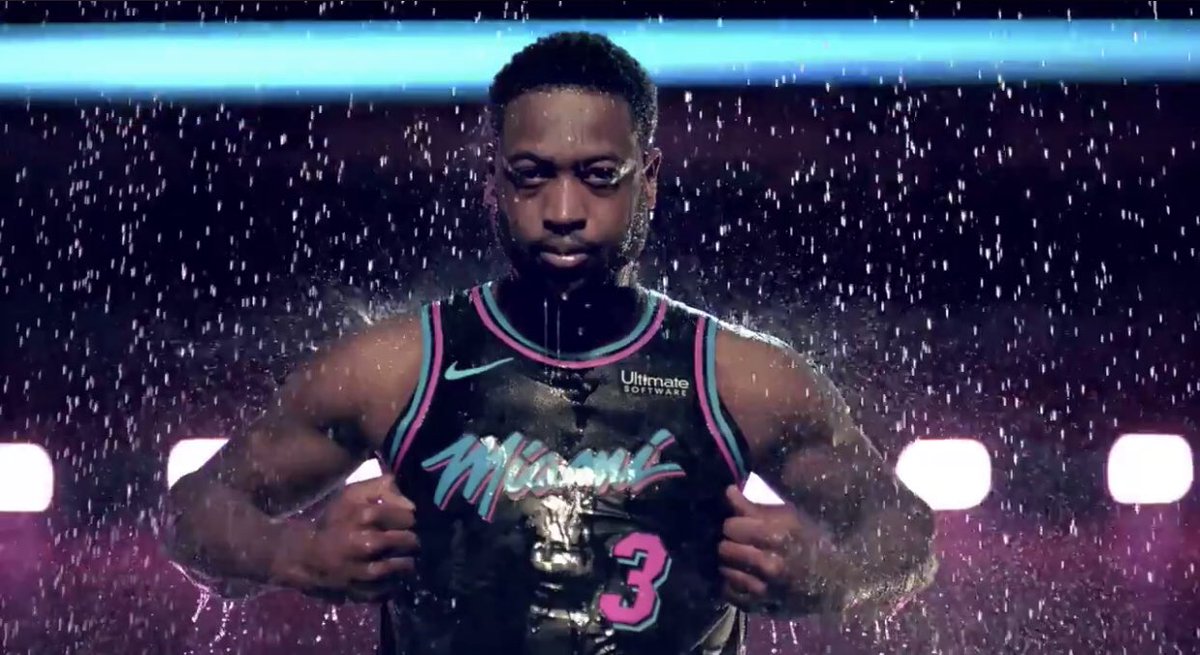 If you want to show off a sweet jersey or want to put a buddy with a jersey-buying problem on blast, be sure to send your submissions to me over Twitter @twaind4