The Jersday Blog November 22, 2018
The Weekly Jersey Round-Up
Limited Edition Calvin Johnson Blue on Blue Detroit Lions Nike Jersey
This is one of my favourite submissions so far. Just a sweet Detroit Lions look coming in hot on Thanksgiving Thursday. The Lions definitely could've used Johnson today considering they lost 23-16 to Chase Daniels this afternoon. Since trading Golden Tate to the Eagles the Lions top receiver is… Kenny Golladay?
I'm sure the 33 year old Johnson could still suit up and probably dominate. When Megatron retired two years ago, he left on top of the game. Johnson, along with Marvin Harrison, Torry Holt, and Antonio Brown are the only receivers with seasons of 1,600 yards receiving. In 2012 Johnson broke the record for the most receiving yards in a single season with 1,964 yards. At his peak he was a 6'5″ beast who could run, jump and catch with the best of them.
Boone Jenner Oshawa Generals Reebok Jersey
Boone Jenner straight out of the Shwa. I'm a huge fan of junior hockey jerseys and Jenner is no exception. I'm curious as to what level of Jenner/Coloumbus/Oshawa fan you'd have to be to scoop this one up. Oshawa Generals jerseys have a clean classic look and are probably one of my favourite OHL sweaters. The more I think about it I'm all about this jersey. Jenner is the perfect intersection of grit, scoring, obscure and is just low-key good.
Colin Kaepernick San Fransisco 49ers Jersey
If you don't sympathize with the plight of Colin Kaepernick then you're kind of an ass hole. He's good enough that he should at least be on a roster. In 2016 he had a 90.7 Quarterback Rating which would be 20th in the league this year sandwiched between Matt Stafford and Andy Dalton. Now Kap has never been as great as he showed in that 2012 Super Bowl run, but when he had it going the guy played like a god damn video game. Decent arm, had some size and could run like the wind. Just a fun, fun player to watch.
Auston Matthews Toronto Maple Leafs Reebok Winter Classic Jersey
The Leafs are third in the NHL despite having Matthews stapled to IR since October 27th. This team is a wagon, Autson Matthews is a stud (10 goals in 11 games noooot a big deeeeeal) and it finally feels like its all coming together for the Leafs. This Winter Classic jersey bangs.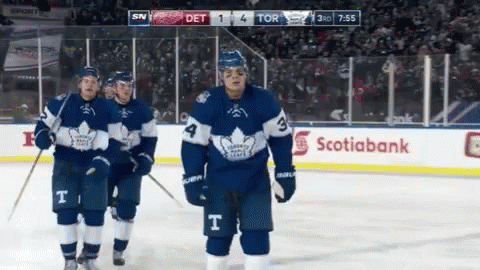 Tony Parker San Antonio Spurs Adidas Jersey
I just realized I only own point guard jerseys. I guess you don't see your patterns until its right in front of you. I have Steve Nash, Jose Calderon, Spud Webb, Cory Joseph, Damian Lillard and Tony Parker. It's like I've unintentionally boycotted dunking. Regardless of my point guard fetish, I think the Tony Parker jersey plays. 4 time NBA champ, 2007 Finals MVP and a 6-time all-star.
Autographed Serge Ibaka Toronto Raptors Jersey
Ibaka's resurgence has been a huge part of the Raptor's scorching hot 15-4 start. The guy is blocking shots and working in the paint like a maniac. He hasn't been this effective since the Thunder had Durant and Harden (laugh out loud hilarious that the Thunder chose to pay Ibaka over Harden (laugh out laugh hilarious that the Magic traded Oladipo for Ibaka (laugh out loud hilarious that the Thunder flipped Oladipo for Paul George))).
After a questionable first year and a half into his Raptors tenure, Ibaka is now dominating on the court and in the kitchen. Bon Apetit.
Ron Francis Hartford Whalers Jersey
Shout out to Doctor Hyatt! An esteemed professor in Brock University's sport management program, Hyatt's love for the Hartford Whalers is only matched by his love for Tim Raines and the Houston Astrodome. Listening to his lectures in second year History of Pro Sport (yes that was a real class) were some of the funniest and most informative rants that I have ever witnessed. Tim Raines is only in the Hall of Fame because of champions like Hyatt fighting for his cause. And if he had his way, the Hartford Whalers would be back in the NHL. Hyatt Fun Fact of the Day: the Hartford Whalers logo contains a whale tail, the letter "W", AND the letter "H" is hidden in the middle of the logo. Fascinating stuff.
Jersey Dump
These are beautiful. Buckeyes haven't been relevant since Jared Sullinger but these jerseys queue their comeback. Bad teams don't wear jerseys this nice.
These jerseys land square in the middle in the Venn Diagram of my Yankee hate and Notre Dame hate.
The NFL needs more colour rush… Bring back colour rush Thursdays!
Throwback to a time when the Bills still didn't win the Super Bowl! Still nice though.
Gonna have to pop on a Beltre jersey. Just don't know which team it'd be…
I don't love the Marlins new look. It's better than the bright orange era but definitely worse than their 90's look.
Probably a decent call to get rid of the Chief Wahoo logo. Big fan of the Rock and Roll Hall of Fame guitar patch on the sleeve. Cleveland Rocks.
I saw some hate on the powder blues on Twitter but I'm a big fan.
These make me dizzy and nauseous.
Mike Modano, Eddie the Eagle, Jere Lehtinen, Sergei Zubov, Derian Hatcher. Now that is Texas hockey.
If you want to show off a sweet jersey or want to put a buddy with a jersey-buying problem on blast, be sure to send your submissions to me over Twitter @twaind4