Jersday Blog February 1, 2019
This blog is a day late and for that I apologize. Sometimes you have to work to pay rent, phone bills and groceries so blogging about jerseys has to briefly be put on the backburner. So without further ado enjoy the Friday edition of the Jersday Blog.
The Round-Up
Rob Gronkowski Patriots Jersey
The Patriots are in another Super Bowl and it makes me physically ill. As a fan of the Bills, Blue Jays, Maple Leafs and Raptors I can't imagine the feeling of winning one championship let alone having one of my teams win five Super Bowls. That sort of success has quite frankly left Boston sports fans arrogant, spoiled and glutinous. Quite frankly I feel sorry that Patriots fans haven't been afforded the life lessons and teaching moments that come with your team's constant failures. I feel as though I have come out the other side a better person.
Either way my prediction is that the Patriots will win 27-21. I hope I'm wrong.
Martin St. Louis 2014 Sochi Olympic Jersey
Of all of the jerseys I own this is a dead-heat tie at number 1 with my Spud Webb jersey. Both are two of the GOAT short guys in sports history. Someday I hope to be right there with them, I just need to find a sport. I've already tried baseball and basketball. I'm too frail for MMA, boxing, wrestling, football, hockey and lacrosse. Soccer players are usually signed by pro teams at age 12 so I may have missed the boat there. I think I'll have to become a horse jockey or rowing coxswain.
Alex Ovechkin 2011 Winter Classic Washington Capitals Jersey
These are my favourite Washington Capitals jerseys. Of all of the iterations that played on their old colours, I think this Winter Classic look is the best spin on their vintage look.
While we're here why don't we check in on the Crosby vs. Ovi race that has been ongoing since 2005:
Holy shit these guys are fantastic.
Dwight Howard Orlando Magic Jersey
Say what you will about the current public image of Dwight Howard. There was a time that Dwight Howard was the NBA's best center and comparisons to Shaq weren't so farfetched.
From 2007-2012 Howard averaged 20 points, 13.6 rebounds and 2.4 blocks with the Orlando Magic. In that span he made 6 All-Star Games, won 3 Defensive Player of the Year award, finished top five in MVP voting 4 times, was named to 5 First All-NBA teams and Dwight single-handedly dragged the Magic to the 2009 NBA Finals where they lost to Kobe and the Lakers. The guy was on a fast-track to the Hall of Fame.
Now the artist formerly known as D12 is injury prone, a stylistic dinosaur and he has become a bit of a social pariah. Regardless, when he was going, Dwight was an absolute monster.
Jersey of the Week
Peter Forsberg Colorado Avalanche Jersey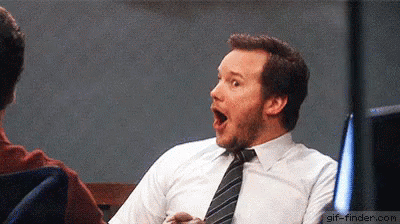 This is probably the best submission to date. Growing up Forsberg was by far my favourite player. Silky smooth mitts and the guy racked up stats like it was nobody's business. 885 points in 709 regular season games split between Quebec, Colorado, Philadelphia and Nashville. It's a shame he had so many leg injuries because guy was an absolute beast.
Of all of the Chel games, NHL 2004 was the game I easily played the most. So much so that Punk Rock 101 by Bowling for Soup is burned into my brain permanently. Back in those days I would only play as the Colorado Avalanche because it may have been the most stacked team of all-time. We're talking the regular suspects like Forsberg, Sakic, Milan Hejduk, Alex Tanguay, Rob Blake, Adam Foote, David Aebischer and, for one season only, Teemu Sleanne and Paul Kariya. This may be the best team to not win a Stanley Cup.
The Weekly News Dump
Incoming: all of the "updated" spring training looks. Capitalism is a beautiful thing. ALso these jerseys are also beautiful. I'm a sucker for a powder blue baseball jersey.
Don't sleep on the Big 3. What other league will you see a 40 year-old Scalabrine get crossed up by a 40 year old Jason "White Chocolate" Williams?
OBJ repping my boy Spicy P(ee).
It's been years since an all-star game jersey moved the needle for me.