Jersday Blog February 21st, 2019
The Round-Up
Chris Bosh Toronto Raptors Jersey
When it was announced that Miami was retiring Bosh's # 1, it immediately begged the question: should the Raptors retire the number of the franchise's leader in rebounds, blocks and All-Star games (tied with Vince Carter with five if you don't count Vince's 2004-05 after he was traded mid-season to the Nets).
While Bosh is technically a top five player in Raptors franchise history, I think that teams should only retire players who have taken their teams somewhere or at the very least have some regular season team success. In the Chris Bosh era the Raptors only made the playoffs twice and were bounced in the first round both times. Kevin Garnett is an all-time Timberwolf(?) because he led the team to the playoffs eight times (making it as far as the Western Conference Finals in 2004) while constantly playing like an MVP candidate. Is Michael Redd a Bucks great because he was the best player on a horrendous team for almost a decade? Bosh lies somewhere in the middle of these two players and I for one would vote "no" if asked to retire his jersey.
Vince Carter Purple Raptors Jersey
Vince Carter is another interesting conversation. Nostalgia goggles have made Toronto fans all but forget the time he stabbed the team in the back and forced a trade out of town. Formerly a pariah in Tdot, public perception has shifted on Vincanity. He is now regarded as an all-time great in the city of Toronto when he was the subject of some OG jersey burning back in the day.
The case for Vince is he was the Raptors' first superstar, he is top three in virtually every Raptors scoring records, and was a basketball cultural icon while wearing Toronto purple and black.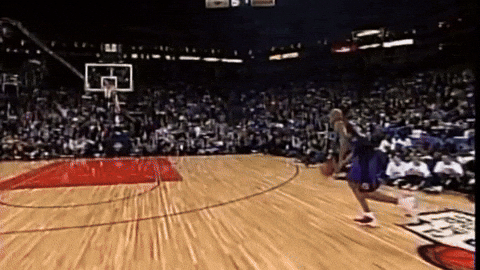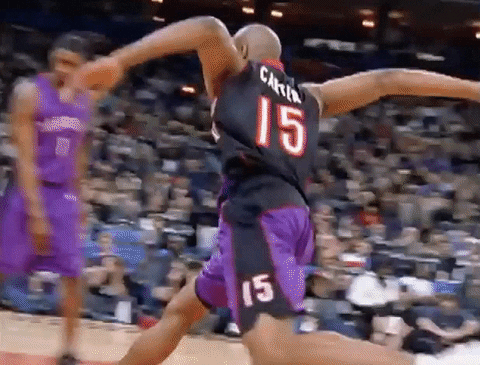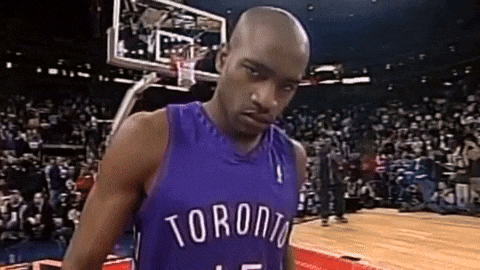 I'd retire VC's 15 before I would retire Bosh's number 4… But I think it would be cool if they held off like a decade and retire Demar's 10 first.
Derozan is the franchise leader in games, minutes, free throws and points; He's the been the face of the team during the franchise's most successful stretch and he is by far the most loyal player they've ever had. As unlikely as it would be, I'd love to see Demar's number as the first Raptor in the rafters with all of the Leafs and Bon Jovi.
Rafael Palmeiro Baltimore Orioles Jersey
569 career home runs and 71.9 WAR in 20 seasons. Palmeiro is definitely one of the most understated boppers of the steroid era. Like Bonds, McGwire and Sosa, Palmeiro is another juicer that makes you wonder just how good he would've been had he played clean. Well we'll never know. What we do know is Palmeiro is one of the best hitters ever and he's not one to listen to the haters.
Jersey of the Week
Jack O'Callahan USA Jersey
Unreal. This jersey hits the mark. It doesn't matter if you're not an American, a hockey fan or even like sports. If you have a beating heart then you should've seen Miracle. For me it's in my top 5 favourite sports movies. In no particular order I have: Money Ball, Miracle, The Rookie, Remember The Titans and Coach Carter.
OC's playing baby!
Jersey of the Week Scoreboard:
1. @Acooksy19: 3
2. @wilsondrew17: 2
T3. @jefftrahan13: 1
T3. @phillydip4: 1
T3. @beamerr9: 1
The Weekly Jersey Dump
The only dunk worth watching in the dunk contest. Honestly what the hell was with that plane?
Cool in terms of basketball and rap culture. Pretty underwhelming dunk considering Diallo DUNKED OVER SHAQ.
Is that really much different?
I kind of love these jerseys. Just don't think there's anyone on the Marlins worth getting on a jersey.
I kind of need a chrome JR Flyers jersey now.
Tough look for the DO Double G. I'd throw that trash on the ice.
As a half-Irish Leafs fan this is right up my alley. I'll need to scoop one of these puppies up.