Quarterback Crapshoot: First Round Picks of the Last 15 Years
One of the biggest storylines of tonight's draft–well most drafts actually–surrounds the quarterbacks. Joe Burrow and Tua Tagovailoa look like they will step in and immediately be franchise QBs and Justin Herbert will also figure somewhere in the draft's top 10. After the big three, Jordan Love, Jake Fromm and Jalen Hurts round out the top of the quarterback class. Drafting a QB in the draft presents one thing to an organization: hope. But often times, once the new car smell fades away, teams are often dealing with a depressing amount of regret. Just check out Chicago Bears Twitter every time Trubisky throws a pick or Mahomes/Watson throw a touchdown.
Seeing as quarantine season is in full swing I had no reason not to pump out a spreadsheet to see how quarterbacks taken in the first round of the last 15 NFL drafts have fared. You know, sometimes you have to look back to look forward.
That's a grand total of 44 quarterbacks selected in the first round of the NFL draft between the years 2005 to 2019. Just by combing through the spreadsheet, here's some numbers that jump out at me.
The Cleveland Browns
In the last 15 years, no team has used more first round picks on a quarterback than the Cleveland Browns. Since 2005 the Browns have selected four QBs in the first round: Baker Mayfield, Johnny Manziel, Brandon Weeden and Brady Quinn. Four other teams have selected three quarterbacks in that time. Arizona (Kyler Murray, Josh Rosen, Matt Leinart), Denver (Paxton Lynch, Tim Tebow, Jay Cutler), Tennessee (Marcus Mariota, Jake Locker, Vince Young) and Washington (Dwayne Haskins, Robert Griffin III, Jason Campbell).
Yuck.
2013
The answer to the trivia question: what was the last draft year that a quarterback wasn't taken with a top 10 pick? The Bills took EJ Manuel with the 16th pick which was also the only quarterback drafted in the first round that year. Oof
All in all this was a pretty brutal year for the QB position. When Manuel, Geno Smith and Mike Glennon are the noteworthy names that is a major downer.
The 2012 Draft was an All-Timer
Who would've thought that between Andrew Luck (1st overall), RGIII (2nd) and Ryan Tannehill (8th), that in 2020 only Tannehill would still be a starter in the NFL. But of the entire 2012 QB class, the two with Super Bowl rings were drafted in the third round; Russell Wilson and Nick Foles. Kirk Cousins rounds out a draft class that churned out six starting quarterbacks and, hell, even Brock Osweiller fooled enough people to secure the bag to the tune of four-years at $72 million contract ($37 million guaranteed).
Three-way tie for college QB supremacy
The ACC, PAC 12 and SEC have each had 10 quarterbacks taken in the first round in the last 15 years. If you shorten the search to the last ten years then the ACC is on top with nine QBs.
It's always funny to see some of the other conferences that can sneak their way onto the board like The Missouri Valley (Carson Wentz), The Colonial Athletic Association (Joe Flacco) and The Mountain West (Josh Allen).
If you look at schools who have produced the most QB first round picks in last 15 years, it's a tie between FSU (Jameis Winston, EJ Manuel, Christian Ponder), Oklahoma (Kyler Murray, Baker Mayfield, Sam Bradford (THREE FIRST OVERALL PICKS?!)) and USC (Sam Darnold, Mark Sanchez and Matt Leinart).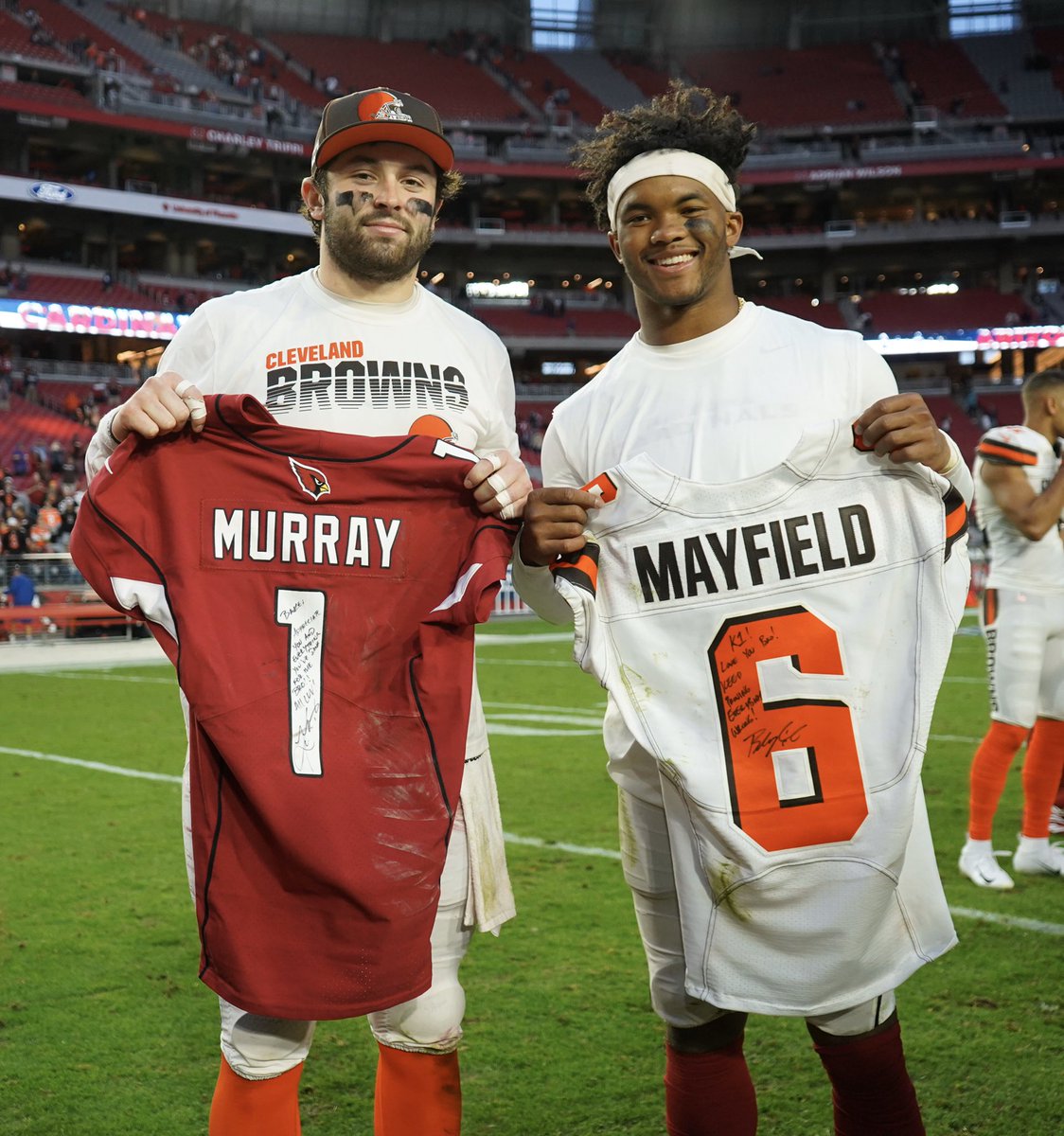 Busted
Here's the bottom five QBs in terms of regular season games played (2019 and 2018 classes excluded): Paxton Lynch (5), Johnny Manziel (15), Brady Quinn (24), Jake Locker (30), EJ Manuel (30).
Once again excluding the last two season's draft classes, here's the five worst quarterbacks in terms of Passer Rating: Brady Quinn (64.4), Jamarcus Russell (65.2), Matt Leinart (70.2), Blaine Gabbert (71.7) and Mark Sanchez (73.2).
Using a first round pick on a QB is as big of a home run swing as any NFL GM can make. So when they fail so spectacularly it often leads to them being fired. The bust rate for a quarterback just seems so much higher than any other position, it's almost irresponsible to not take the game-breaking receiver, stud defensive back or the steady offensive tackle in the first round.
The Mountain-Top
When you use a first round pick on a QB, you're picturing the guy hoisting the Lombardi Trophy in a midst of a confetti shower. But only a combined three* quarterbacks in the last 15 years have been selected in the first round AND have won a Super Bowl. Patrick Mahomes, Aaron Rodgers and Joe Flacco. To me, that seems improbably low.
*I'm not counting Wentz seeing as he didn't play a single snap in Philadelphia's improbable 2018 run
Maybe once Tom Brady retires there will be an influx of new quarterbacks getting their team's to the promise land. But this trend also isn't helped by the fact that teams are just getting better at identifying QB talent later in the draft. This season six of the top 10 quarterbacks by Passer Rating weren't first round picks in their respective draft years: Drew Brees, Kirk Cousins, Russell Wilson, Jimmy Garoppolo, Derek Carr and Dak Prescott. And, as Patriots are quick to remind you for no reason, "ToM BRadY WaS a SIxTh roUNd PiCK."
For every Patrick Mahomes you get at least six Josh Freemans. Tonight is a huge draft for rebuilding teams like Cincinnati and Miami who are the favourites to land Burrow and Tua. If they nail this draft they could be on the fast track to be one of the first dynasties of the 2020's. A stud quarterback on a rookie's salary are how great teams take shape these days. Let's see how this plays out.