Return of the Jersey Blog
Due to popular demand (or Drew Wilson telling me he would buy a PFT Comenter Mountain Dew basketball jersey if I revived the "Jersday Blog") I'm dusting off my weekly jersey blog after two years. For anyone new to this segment, think Creed Thoughts.org meets my passion for sports uniforms. It's essentially it's a compilation of sports jersey news tweets, my commentary on the ever-evolving world of sports and–most importantly–weekly jersey submissions from the general public.
For the Jersey of the Week Segment, I had always flown by the seat of my pants with no clear vision of what I was trying to do/I was just looking for a reason to talk about sweet jerseys. This time around I'm going to try a bit of uniformity and structure. I'll take what I deem to be the top five submissions and power rank them 1-5. From there maybe we'll have a bit of a year-long competition. Maybe not because, as I've said, sometimes I just lack vision and direction. One thing I can promise is a lot of sweet sweet jerseys delivered to the blog every Thursday (hopefully).
So let's get this thing going.
Jersey of the Week Submissions
Fifth
Brad Marchand Boston Bruins 2019 Winter Classic
Now Cameron will claim that I'm biased and that I'm not giving the Bruins a fair shake. But I actually really like this Bruins jersey and sometimes the competition is just too stiff. He didn't necessarily lose points for the Brad Marchand nameplate, but I'd like it on the record that I prefer my favourite athletes to be less rodent-like.
If you happen to be a fan of Bruins jerseys, or evene a fan of hating on Bruins jerseys, be sure to check out this week's podcast where we fantasy draft NHL jerseys.
Fourth
Kevin Durant Seattle Supersonics
A top 20 basketball player of all-time + a very cool jersey from a defunct franchise = one nice jersey
The math on this one isn't hard. I could've seen this as a podium jersey in another week, but here it is on the outside looking in.
The Podium
Bronze Medal Jersey
Starter Brand New York Islanders Fisherman
One of those jerseys that have aged like fine wine.
The fishstick logo is one that was mostly panned when it came out, but has been hit with a healthy dose of nostalgia goggles. Put it in a category with other 90's looks that have gotten a recent swell of supporters like the Pistons Horse, the Phoenix Coyotes Kachina look and the Vancouver Grizzlies.
The uniqueness of the jersey gets a medal finish from me.
Silver Medal Jersey
Owen Nolan San Jose Sharks
In our NHL fantasy draft podcast, Adam took this jersey with his second round pick, eighth overall, and it's not hard to see why. This teal Sharks look was one of the hottest selling jerseys of the 90's when San Jose entered the NHL (shoutout Professor Hyatt's "History of Pro Sport" class at Brock for that nugget).
If you're going to go dabble in the 90's Sharks territory, I think that Owen Nolan is a nice choice. It's right up there with Patrick Marleau. Mike Ricci and Jeff Freisen don't have quite the same name recognition but they'd make for nice jerseys too.
Jersey of the Week
In the time that I've ranked jerseys as a hobbyist there's usually a cut-and-dry #1. Well after a two year hiatus, week one of the revamped Jersey Blog has generated five absolute contenders. These five jerseys have hit the nail on the head in terms of coolness, uniqueness and overall aesthetic. That being said this week's number one seed is…
Joe Burreaux LSU
Joe Burrow at LSU was the epitome of a cool college quarterback. The swagger. The LSU purple and gold popped. Winning the 2019 Heisman and CFP National Championships with one of the most electric offenses in college football history also didn't hurt. At this point, anything Burrow does in the NFL is gravy. Being a college football legend will set you up for life, just ask Tim Tebow.
A Joe Burrow LSU jersey in and of itself garners attention. But add in the "BURREUAX" nameplate that he wore on senior's night and we have an absolute winner. While the competition was fierce this week, you'll be hard-pressed to find a nicer jersey.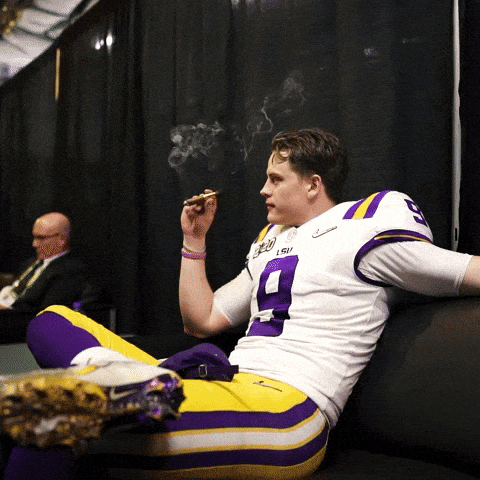 Jersey Standings
So after week one here's how the Jersey of the Week Standings shake out. I'll update these as we go and maybe down the road, the ultimate winner will get a prize. If you can't tell, I'm making this up as I go.
Be sure to DM your submissions every week to the Bench Life Sports account on Twitter or Instagram. If your jersey isn't featured one week, don't be afraid to resubmit the next week. We're looking to breed competition here so the top hopefully won't be to easy to crack.
Jersey News Round-Up
Anytime you draft a franchise quarterback like Burrow, you can pretty much print money everytime you update your jerseys. I've always kind of liked the Bengals look, but any time they've made a change it's never been that dramatic. I'll be interested to see what they can do.
In general I'm not the biggest fan of Vegas' look. But you have to give them some credit for really going for it. No team has ever really tried the Gold Member look as a regular jersey.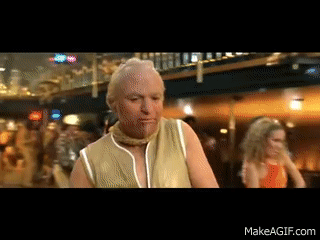 Very cool jerseys and a very cool tribute.
Yuck
Kind of looks like a logo for a ski apparel brand.
Sure