Bench Life Fantasy Drafts: Gametime Snacks
This could very-well be one of the slowest times on the sports calendar. All is quiet in the NHL and NFL offseasons. Despite a lot of big pieces already moved the NBA is in full rumour-mode which may not see Kyrie or Carmelo moved until closer to training camps. The MLB is too early to get excited about the playoff races, but late enough that some teams are getting some separation.
So in order for us to churn out some blog content, we thought we'd go to the "fantasy draft" well and have each of us draft the best snack spread possible for watching "the big game" from the comfort of your living room couch.
Just a quick rundown on the rules. Each team has 6 picks to select a team consisting of: 1 hot food, 1 beer brand, 1 pop brand, 1 candy, 1 chip, and 1 flex spot. We'd go in a snake draft order based on how many goals each of us has in our recreational ball hockey league: 1. Cameron with 4 goals, 2. Brendan with 2 goals, 3. Thomas with 1 goal. (In my defense I've assisted on a couple of each of their goals because I'm a team guy first and a glory hound second.)
Round 1
1. Burgess: Popcorn (Flex)
2. Ballantyne: Skittles (Candy)
3. Waind: Sweet Chili Heat Doritos (Chips)
In my mind these picks are all high ceiling, low floor snacks that will be the staple of any lineup. Nothing but high-upside in this first round. Popcorn is a high-pedigree player with the potential to be an all-time great, Skittles come into the draft as an extremely talented but eccentric power back out of Cal, and Doritos, Sweet Chili Heat projects as a hot prospect with a strong grasp of the Phil Jackson Triangle offense.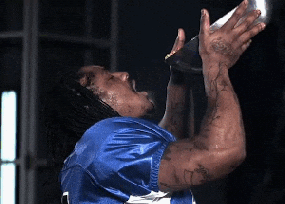 Round 2
4. Waind: Root Beer (Pop)
5. Ballantyne: Chicken Wings (Hot Food)
6. Burgess: Pizza (Hot Food)
My primary goal isn't to win any challenge so much as it is to incite and thwart the competition along the way. For me, robbing Burgess of Root Beer is my own personal Super Bowl.
Unfortunately I miscalculated when the hot food would be taken and thought I had at least another round to snag pizza or wings as my backup. Lesson learned, don't get cute in your fantasy drafts.
Round 3
7. Burgess: Sprite (Pop)
8. Ballantyne: Rolling Rock (Beer)
9. Thomas: Sour Patch Kids (Candy)
Rolling Rock is off of the board. A huge pick considering the affinity for the Pale Lager among the Bench Life crew. While I'm indifferent on "The Rock" (the beer, the actor, the wrestler, the Canadian province etc.) it crossed my mind to take it off of the board to block the other two teams.
Speaking of Rolling Rock, stay tuned for the upcoming punishment post for our 2017 Rolling Rock NHL Stanley Cup Pick 'Em Challenge.
(**Spoiler Alert: Burgess lost**)
Round 4
Quick rule clarification:
My favourite kind of beer is cold and on-sale. Burgess was having none of it so I took my selection to "The Royal City" of Guelph Ontario.
10. Thomas: Sleeman (Beer)
11. Ballantyne: Fritos (Chip)
12. Burgess: Twizzlers (Candy)
Probably the most questionable pick of the draft. With the Ballantyne and Waind candy selections already off of the board, Burgess could've grabbed Twizzlers at the very end of the draft if he really felt the need to. There's not a chance that Ballantyne or I would've wasted our flex spot on a second-rate "candy" like Twizzlers.
Round 5
13. Burgess: Lays BBQ (Chips)
14. Ballantyne: Onion Rings (Flex)
15. Waind: Chicken Fingers (Hot Food)
Barbeque-flavoured chips are OK, but Lays brand is just a bit too on the nose and lacks imagination. Burgess needs to look in the mirror and reevaluate what he considers a "good snack".
Even as someone who doesn't like onion rings, I will concede that taking the deep-fried onions at 14 may have been the value pick of the draft.
Now I was personally torn between taking nachos or chicken fingers as my hot food. While I love nachos and considered taking them in the first round, they became redundant after I took Doritos at the 3 spot. While I envisioned the Doritos to be paired with a dynamic play-making receiver like a pizza or a chicken wing, nachos would've been the equivalent of drafting both Manning brothers. Sure you could just have Eli sitting on the bench in case Peyton gets spilled on the carpet, but it's just too hard to integrate both into a two quarterback system. So I drastically settled for chicken fingers and I don't feel good about it.
Round 6
16. Waind: Mozzarella Sticks (Flex)
17. Ballantyne: Canada Dry Ginger Ale (Pop)
18. Burgess: Budweiser (Beer)
Hopefully a couple of late round steals in the mix here. Mozzarella sticks might be the best food on this planet depending on how many beers you've had.
Canada Dry Ginger Ale was overlooked based on its weak draft workouts and small stature, but scouts agree that the beverage is a "gamer" with Isaiah Thomas-type upside. Just a true sleeper.
Budweiser is the prospect that had the spotlight on it so much that it gave scouts too much time to poke holes in its game. It dropped because it didn't have the fresh excitement of some of the other options on the board, but at the end of the day it was a solid pick.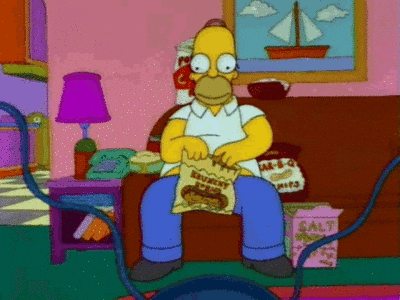 Summary of Selections:
Burgess:
Candy: Twizzlers (12th OVR)
Hot Food: Pizza (6th OVR)
Beer: Budweiser (18th OVR)
Chips: Lays BBQ (13th OVR)
Pop: Sprite (7th OVR)
Flex: Popcorn (1st OVR)
Ballantyne:
Candy: Skittles (2nd OVR)
Hot Food: Chicken Wings (5th OVR)
Beer: Rolling Rock (8th OVR)
Chips: Fritos (11th OVR)
Pop: Canada Dry Ginger Ale (17th)
Flex: Onion Rings (14th OVR)
Waind
Candy: Sour Patch Kids (9th OVR)
Hot Food: Chicken Fingers (15th OVR)
Beer: Sleeman (10th OVR)
Chips: Sweet Chilli Heat Doritos (3rd OVR)
Pop: Root Beer (4th OVR)
Flex: Mozzarella Sticks (16th OVR)