The Jersey Blog Week 23
This is now a Friday blog. Keep sending jerseys in on Wednesday, but my Thursdays have gotten too busy to hammer these out and post to the blog at a reasonable time on Thursdays. Tough change to make in Week 23 but, like the GOAT, we won't be phased. If you want in, be sure to DM pictures of your favourite jersey to one of the Bench Life Social accounts every Wednesday night.
Jersey of the Week Submissions
Fifth Place
Russell Martin Toronto Blue Jays
Before the Jays inked George Springer to a six year $150 million contract this past winter, Martin's five year $82 million deal was previously the largest that Toronto had given to a free agent. I personally liked Russell, but I know some Jays fans that flat out hate him. He got a tonne of rope for being Canadian and just a likeable dude. But I can understand the take that he was a tad overrated. His bat was fine–but good for a catcher–and his defense was maddeningly over-rated to watch despite analytics nerds yelling at you about his mythical pitch framing skills. As I said, I did like the guy but I do agree he was kind of underwhelming.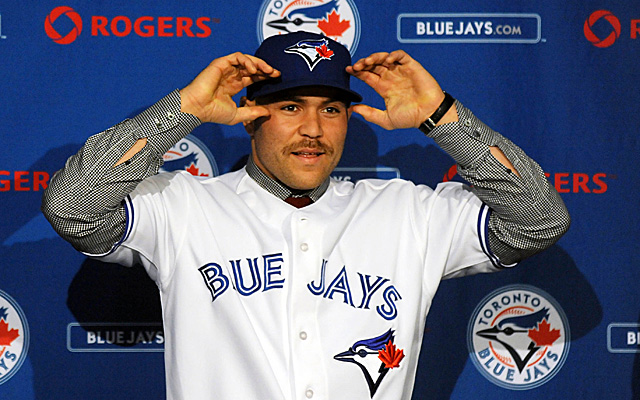 Fourth Place
Jeff Gordon Nascar Football Jersey
This jersey is built for tailgate weather. I'm just counting down the days till me and the boys finally get our long-planned Nascar trip to take off… Thanks Covid…
I have nothing to really say otherwise about this jersey other than it's gritty and looks sweet. I don't have too many race car takes (yet) and I don't have a handle on Jeff Gordon other than the fact that he's clearly enough of a legend in the sport that even I've heard of him.
The Podium
Bronze Medal Jersey
RJ Barrett Duke
That 2018-19 Duke Blue Devils basketball team has to be one of the biggest disappointments in the recent history of college basketball. Seriously, check out this recruitment class:
This was touted as one of the best recruitment classes of all-time with Barrett, Zion and Reddish considered the three top recruits in the nation. But the basketball was a mess. The Big Four ran too much iso and with little off-ball movement and Zion was just far too under-utilized. Regardless, the team was still a highlight factory.
Even though RJ's been a bit of a disappointment so far in his NBA career, that has more to do with his "number one recruit in the nation despite being in a class with Zion Williamson" status than actually being bad at basketball. I wouldn't slap him with the Andrew Wiggins "bust" label just yet.
Silver Medal Jersey
Lebron James Cleveland Cavaliers Throwback
I know a few weeks ago I bashed Lebron in Week 21 of the Blog. But that was in the context of the MJ vs. Lebron GOAT debate. While I personally don't care for LBJ, even I have to admit that he's at the very least the second best player of all-time and easily the best player of my life-time. He pretty much is the answer to the question, "what would it look like if Magic Johnson had a jump shot and more of a scorers mentality?" I still won't budge on my stance in the GOAT debate and I think Lebron is too much of a whiny cornball for me to consider liking him.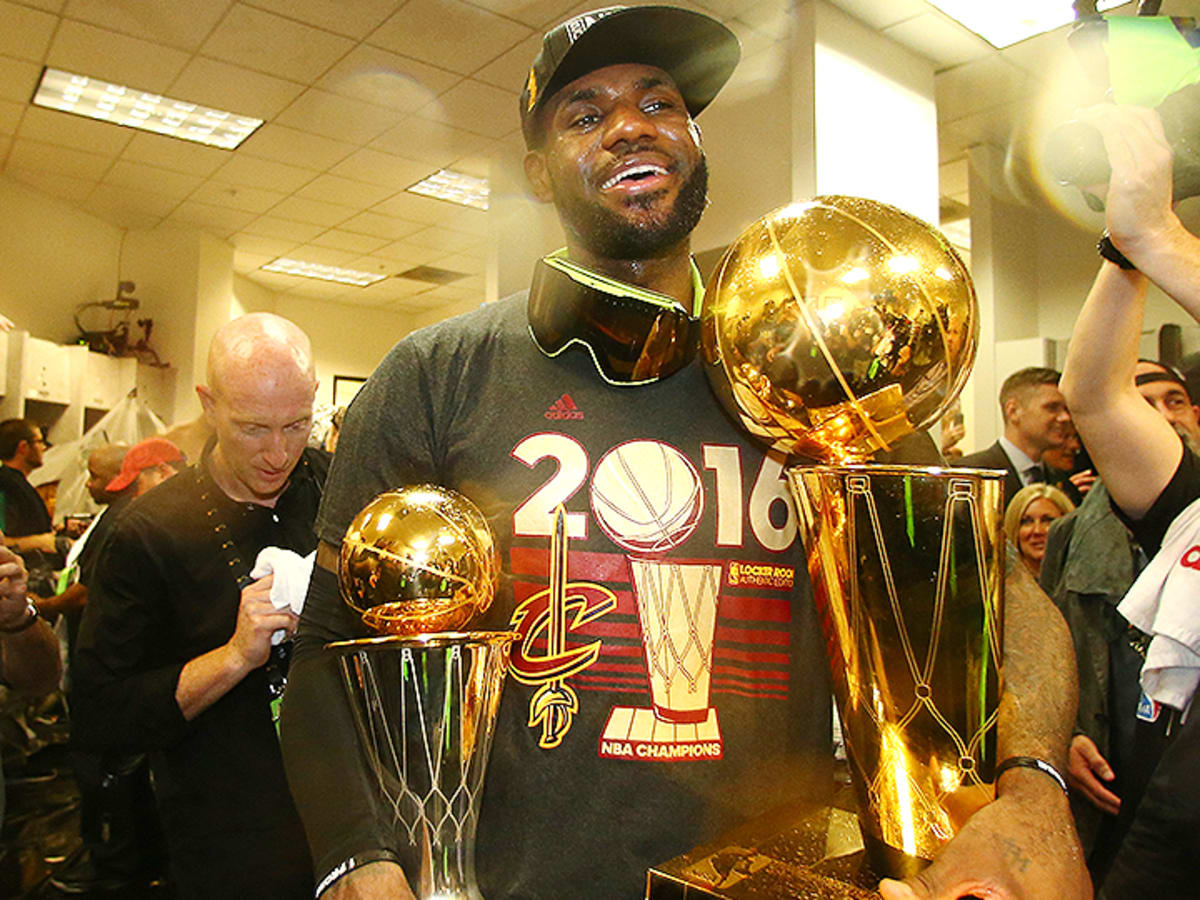 This jersey's interesting because it sparks the debate, "what team will Lebron be remembered for?" He played his best years and won half of his rings for the Heat. The Lakers are the epicenter of the basketball world and he's been their biggest star since Kobe. But despite all of that, I think I'll remember him most for being a Cleveland Cavalier. It's just kind of weird though. While he delivered the city of Cleveland its only professional sports championship in 2016, he also ditched the franchise for greener pastures two different times in his career.
Jersey of the Week
Dwyane Wade Miami Heat Miami Vice
Dwyane Wade was such a sweet player. It's kind of crazy to think that Lebron is in basketball's GOAT conversation and won half of his rings in Miami, yet DWade is easily still the face of the franchise. There was a decade where Wade was probably the second best shooting guard in the league, only behind Kobe. The guy was a complete athlete and had the handle and scoring touch (within the three point line that is) that was unstoppable once he got going. Between leading the team to the franchise's first championship in '06 and being the catalyst to convince Lebron and Bosh to join his team in 2010, Wade became the face of the Miami Heat and one of the most notable basketball players of the 2000's.
On top of that, the Miami Vice colourway Heat jerseys are one of the coolest jerseys in all of sports. The Marlins have since tried to capture some of that lightning in their most recent redesign, but it just doesn't hit the same.
Jersey of the Week Standings
A bit of jockeying in the six and seven spot. Adam continues to put on a masterclass performance. A no-show from Shlok–his first in over a month–just puts Adam further in front and gives Ben a bit of breathing room in second place.
Jersey News Round-Up
Love it.
Don't love it. The royal blue + orange is their best look. Always has been.
What in the world are these? Hideous.
These are awesome. Looks like something a Big 10 college like Indiana or Wisconsin would wear. Which I mean in the best way possible.