Jersday Blog March 14, 2019
The Round-Up
John Tavares Toronto Maple Leafs St. Pats
Any other week this would've won Jersey of the Week. This is by far the strongest field of submissions that I've had so  unfortunately it falls into the category of the "also ran". If I was a complete Leafs homer I would've named it the winner, but I don't let bias taint the jersey game. Big integrity move on my part.
For my money the Leafs have the best St. Patrick's day set-up in sports. Every other team just falls back on the "make our regular jerseys green" play but the Leafs can just dust off the retro Toronto St. Pats out of the closet and print some money. Toronto St. Pat's gear is on another tier with Boston Celtics and Notre Dame Fighting Irish apparel for St. Patty's day outfits.
While we're on the subject of St. Patrick's Day, the viral video that my buddy took on St. Paddy's Day two years ago ended up on Ellen this week. Shout out to Blake the man behind the camera. Shout out to the guy that got hit by the door. Apparently he was fine. Shout out to my hair cut seeing as the top of my head takes up 1/4 of the screen. Shout to Adam "Charlie Conway" Cooke.
Michigan Wolverines Baseball Starter Brand
You can tell that this puppy came straight from the thrift shop and it is fantastic. This jersey is pure grit. I'm always a big proponent of pinstripes on a baseball jersey and there is no exception here.
Go Blue.
Alex Pietrangelo St. Louis Blues 2008-2016 Alternate
The Original 6 teams get a lot of lip service in the "best jerseys in hockey" conversation. Everybody's favourite looks seem the be the classics or the ugly 90's throwbacks. The St. Louis Blues sneaky have one of the sharpest set-ups in hockey with some great names that you can throw on the back of the jerseys. Chris Pronger, Adam Oates, Wayne Gretzky, Brett Hull, Keith Tkachuk, Curtis Joseph, Vladimir Tarasenko. This Pietrangelo 3rd jersey hits the right notes.
Jordan Eberle Edmonton Oilers 2015-2017 Reebok Alternate
Remember when the Oilers traded Eberle for Ryan Strome? Remember when the Oilers traded the first round pick that would become Matthew Barzal for Griffin Reinhart? Remember when the Oilers traded Taylor Hall for Adam Larsson.
These trades are the result of Chiarelli making a deal with the devil to win 2015's McDavid lottery. How in the world can you ice a team that currently sits 22nd in goals for per game in spite of McDavid's 100 points in 66 games? What a mess. They have the best player in the world, all of those Stanley Cups, a new arena and sweet jerseys so at least they're a hot mess.
Jamal Murray Denver Nuggets
The pride of Kitchener, Ontario. You know, growing up within a stone's throw of KW, I know people that played against Jamal Murray in highschool. He's lucky that Grand River High School didn't make a trip down to the Falcon's Nest in Fergus during my reign as chief towel waver and high fiver. He may not have made the NBA after I was through with him. I have derailed a few careers with my relentless "D What?" "Defense!" chants.
Dennis Rodman Chicago Bulls 
I believe it is fair to assume that Dennis Rodman is the only person on this planet to date Madonna, brunch with Kim Jong Un and lead the NBA in rebounds per game for seven straight seasons. This guy was/is legitimately a complete psychopath. Hell of a basketball player though.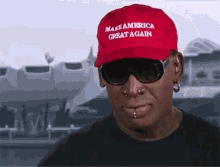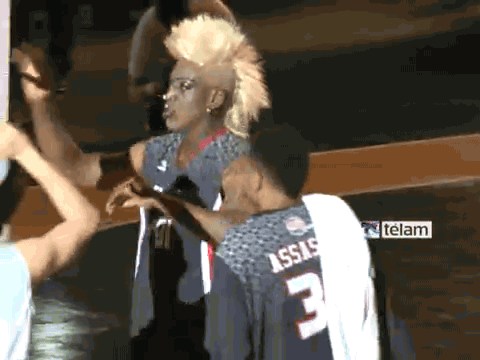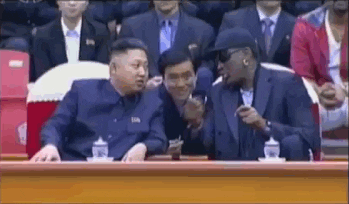 Christian Laettner Duke Blue Devils
March Madness is just around the corner so this jersey is perfect. Everybody hates Christian Laettner! This guy was the original Duke villain that blazed the trail for the likes of Grayson Allen and JJ Reddick. This guy was known for stomping on your hearts with big shots and… literally stomping on people.
Hate him if you will, but sports needs villains and Christian Laettner was one of the best college players of all-time and one of the biggest tools. Also, Christian Laettner also holds the rare distinction as the worst player on the 1992 Dream Team. The US men's Olympic team was only going to take one college player and Chuck Daly and his coaching staff (Coach K) the Duke phenom over LSU's Shaquille O'Neal (ever heard of him?). Unbelievable.
Jersey of the Week
Claude Giroux Berlin Polar Bears
I was ready to hand jersey of the week to Christian Laettner until this one hit my timeline. This is the first Deutsche Eishockey Liga jersey we've seen and it's a beauty. During the 2012-13 NHL lockout Giroux racked up 19 points in 9 games with the Polar Bears on a team that also featured Flyers teammate Danny Briere. Any jersey of a North American All-Star on an overseas team's jersey is a contender for Jersey of the Week. If someone hits me with a Davos HC Joe Thornton jersey that will be an automatic win.
Jersey of the Week Scoreboard:
1. @Acooksy19: 5
T2. @beamerr9: 2
T2. @wilsondrew17: 2
T3. @jefftrahan13: 1
T3. @phillydip4: 1
The Weekly Jersey Dump
These jerseys are kind of awesome. The overall look would look better with white pants but the jerseys themselves are a huge look.
Even the Raptors practice jerseys are hot. I'll take a Spicy P Siakam OVO practice jersey please.
These are the perfect kind of ugly. This hits the Shane Doan-Randy Johnson sweet spot.
Whoever greenlit this must be a "fun" math teacher. Quit trying to make pi day happen. You can't make me care about math.
Burning jerseys is so passe. I like that people are starting to get more creative in disgruntled jersey destruction.
Oof. As someone that owns a Colby Rasmus, Luke Schenn and Cory Joseph jersey this tweet hits home.