The Jersey Blog Week 2
Another week. Another jersey blog. This week we got a few fresh faces in on the "Jersey of the Week" submissions. Something you truly love to see. If you want in, be sure to DM pictures of your favourite jersey to one of the Bench Life Social accounts every Wednesday night.
Jersey of the Week Submissions
Fifth
Elvis Merzlikins Columbus Blue Jackets "Canon" Third Jersey
These are actually my favourite Columbus jerseys and I think they hold up extremely well when you compare them to the rest of the league's third jerseys. As a nameplate I definitely appreciate the obscurity of Elvis as an under-appreciated platoon goalie deserving of a little love.
Fourth (Tie)
Doug Flutie Starter Brand Buffalo Bills
Tyrod Taylor Red Buffalo Bills
Maybe it seems lazy that I slapped a tie on these two Bills jerseys, but I really couldn't make heads or tails of a clear front runner here. I'm a bit melancholy after a tough Bills loss on Sunday (here's a plug for Sunday's pod where we captured my post-game mood), but I tried to put my Bills bias aside when evaluating these jerseys. These two are objectively nice.
The blue Starter brand jersey, screams 90's nostalgia. And Doug Flutie just checks off a tonne of "cool jersey" athlete boxes. His 1990-97 stint in the CFL gives him an air of obscurity and as a smaller, scrambling quarterback, he was one of the OG's of the Baker Mayfield archetype.
On the other side of this, the Buffalo red jersey isn't too common and always pops. Also Tyrod is no slouch in terms of likeable Bills QBs. Sure he preceded the Josh Allen era, but fans shouldn't forget him quarterbacking the team to their first playoff appearance in 18 years back in 2017. Now his ceiling as a passer was obviously limited which is why the team moved on from him, but he was no slouch. I always said that the guy could throw absolute ropes while on the run and that he was more accurate while scrambling than he was with time in the pocket.
The Podium
Bronze Medal Jersey
Autographed Jason Arnott New Jersey Devils
The first autographed jersey to hit the blog definitely gets a bit of a bump. When you think of the 90's – 00's Devils dynasty the first names you think of are Brodeur, Niedermayer, Stevens. The second wave of names that jump to mind are Elias, Gomez and Gionta. But as a hockey community and as a jersey-wearing community, Jason Arnott definitely deserves more love.
The guy was a two-time NHL all-star, veteran of 1244 regular season games and 122 playoff games, three-time 30 goal scorer and responsible for one of the biggest goals in the New Jersey Devils' franchise history.
Silver Medal Jersey
Joe Thornton Toronto Maple Leafs Reverse Retro
I watched the blue on grey look get immediately dumped on by the hockey community when Adidas released the new look. They were called "Walmart" jerseys. Guess what?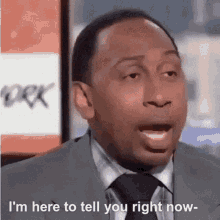 I swear I'm not biased towards jerseys of my favourite teams. When they roll out one that's ugly, I'm never one to defend it. The Raptors have had some unoriginal doozys in the past 20 years. The Blue Jays grey and black "angry bird", one that I have a nostalgia soft spot for, is objectively ugly. I just don't think this Leafs Reverse Retro jersey is bad.
I think it would look a bit better if the grey was replaced with white, but I don't mind the colour scheme at all and it's not even close to the bottom half of the NHL in regards to the Reverse Retro line. The design is an homage to the Sittler era of awesome Toronto jerseys and the grey looks a million times better in pictures of Leafs players on-ice as opposed to Adidas' stock roll-out photos.
Having Jumbo Joe on the back of the jersey is the icing on top of all of this. Getting Matthews, Tavares or Marner are the chalk picks for a jersey. At age 41, Joe Thornton chose to play 23rd NHL season for his home-town Toronto Maple Leafs team. The guy has 1511 career points, won an MVP in '06, was considered a top 10 forward for over a decade and will likely get a tonne of Hall of Fame buzz. Now he's coming home at the twilight of his career for one more chance to finally win a Stanley Cup. He is one of the easiest Leafs to cheer for in the franchise's history.
Jersey of the Week
Wayne Gretzky LA Kings
The guy is literally "The Great One." This Kings jersey is one of the best looks of the 90's. Sometimes the Jersey of the Week pick is just this easy. This jersey still haunts most Leafs fans. Luckily I was born yet when that infamous '93 Conference Finals "high-sticking incident" happened.
Jersey Standings
The leaderboard this week was dominated by the Adams. Cooke rode his Gretzky jersey to the one seed and Burgess hit the ground running with the Leafs reverse retro. Drew and Ben once again turn in top-five performance for the second straight week. Matt and Jack crack the top five for the first time while Phillip and Cameron tumble down the standings.
Jersey News Round-Up
I kind of like these Washington jerseys but I've seen a tonne of apathetic sentiment regarding them on Twitter. Even though they may not take your breath away I think it's an extremely clean look that looks like it could be an Original Six jersey but also not too dated at the same time.
Deshaun's put in a formal trade request so we're pretty much in the heat of Watson photoshop season.
Just in case anyone cares. Not a huge fan of Tampa's unis so I give Kansas City the edge in the jersey matchup.
I'll try and keep the people up to date with any jersey swaps this year. The one tradition that apparently COVID won't stop.