2017-18 Bench Life NHL Previews: 24. Winnipeg Jets
Part 8 of 31 in our NHL previews where Ballantyne, Waind and I rank each NHL team 1 through 31 and give you an outlook on their season. Starting from the worst, we'll be giving you the reasons why we ranked each team where we did.

Check out the other parts to this series:
2016-17 Recap
Record: 40-35-7 (87 points)
GPG: 3.00 (7th)
GAPG: 3.11 (27th)
PP%: 18.2% (18th)
PK%: 77.5% (26th)
Corsi For %: 49.0% (22nd)
The Jets 2016-17 season was one filled with ups and downs. While scoring definitely wasn't an issue for Winnipeg, keeping the puck out of their own net was. The Jets had 4 different goalies see time between the pipes last year, with Connor Hellebuyck seeing the majority of the action. And while his 2.89 GAA and .907 SV% isn't terrible, they aren't what they need to be in order to help carry a team to the playoffs. The big problem is that the Jets had no solution in net. Hellebuyck became the teams #1 option with 53 starts, Michael Hutchinson saw 20 starts, Pavelec has 8, and Eric Comrie had his first and only start of his NHL career.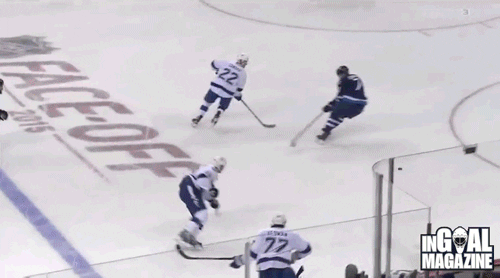 The Jets defense core also had their own problems last season. They started the season without Jacob Trouba, as the RFA was holding out after demanding a trade from the Jets in the offseason. Ultimately, he signed a 2-year deal and returned to the team in early November. The Jets were also left without Tyler Myers for all but 11 games last season, as the former rookie of the year dealt with a nagging groin injury as well as missing some time for family reasons. These holes on the blueline didn't exactly help the pre-existing problem that they had in net, and as a result the Jets were 27th in the league in goals against per game with 3.11.
The Jets forwards on the other hand, were a bright spot for the team all season long. The line of Patrik Laine, Mark Scheifele, and Blake Wheeler combined for 94 goals last season, and a total of 220 points. Not to mention Nikolaj Ehlers contributing 25 goals and 39 assists (64 points) of his own. Scoring wasn't an issue for Winnipeg last season, evident by their 3.00 goals per game, good for 7th in the NHL.
2017-18 Outlook
List of Key Additions: Steve Mason, Matt Hendricks, Dmitry Kulikov
List of Key Departures: Ondrej Pavelec, Paul Postma
The Jets didn't lose much this past offseason, with Ondrej Pavelec and Paul Postma being the most notable players who left in free agency, but that's really not much of a loss at all. But they didn't gain much either, with Steve Mason being the most notable addition.
The problem is that Mason likely not the solution to their goaltending problem. In fact, last season Mason actually posted numbers almost identical to Hellebuyck.
When you take a look at the GAA and SV% for both goalies, you can see the similarities, both from last season and their careers. Mason has more of a sample size to look at but, despite 463 games of NHL experience, is still not a proven starting goalie in the league. He's had up and down years, but this streakiness makes him somewhat unreliable. Mason potentially provides a small upgrade now, but at 29 you have to wonder how many years he has left in his "prime". If the Jets are building for the future, Mason should only be a temporary fix while Eric Comrie continues to develop.
Fortunately for Winnipeg the defense is healthy heading into the season, providing them with something that they didn't have at all last season. Both at 32 years old, Byfuglien and Enstrom provide some experience to a relatively young group, with the rest of the of the defencemen having an average age of 24.5.
While they are young, there is no lack of talent on this blueline. Trouba is not entering the last year of his contract, but is still an RFA at the end of the season. For the Jets to be able to remain strong moving forward, locking down the 23 year old defenceman should be a priority.
He's already putting up numbers slightly above the average for a top minutes defenseman, all while getting slightly less ice time. He seems ready to make the jump from good to great, and could be looking to prove he's worthy of that big contract extension by the time this season ends.
Up front, the Jets haven't added much. They added 36 year old Matt Hendricks, but after scoring just 7 points in 42 games last season, he'll be a bottom 6 forward at best. If anything, he adds a bit more depth to this lineup. After last season, we've seen that scoring isn't a problem for this team, and this season will likely be the same. Laine can hopefully avoid the sophomore slump, and instead build on his impressive rookie campaign from a year ago.
X-Factors
Team MVP: Mark Scheifele
After leading the team in scoring last season, it looks like it's time for Mark Scheifele to finally make this team his own. The 24 year old set career highs in scoring last season, notching 32 goals and 50 assists (82 points) in 79 games. Now in the prime of his career, Scheifele is starting to become one of the top players in the NHL. He's recently stated that he's pushing to be better than Connor McDavid and Sidney Crosby. While that might seem unlikely or even impossible, that goal of not trying to be on the same as them, but actually better shows the kind of competitor that he is. As the Jets continue to improve, Scheifele looks to be a key contributor to their success.
Team's Strength: Scoring
As mentioned earlier, the Jets first line is easily the biggest strength on this team. This could actually be one of the best lines in the NHL, and if the Jets decide to roll with this all season they could be almost unstoppable. Since being traded from the Bruins, Wheeler has become a top winger in the league, with his lowest point total in a full season being 61 (He still had 41 in 48 games during the 2012-13 shortened season). As mentioned, Scheifele has found is stride in the NHL and is still pushing to become one of the best in the league. And on top of that, they have one of the best pure goal scorers in Patrik Laine. Scoring wasn't an issue last year, and it could even improve this season.
Team's Weakness: Goaltending
And it's a good thing that the Jets score as much as they do, because the forwards are going to have to make up for some shaky goaltending again this season. It hasn't seemed to matter who has been in net for the Jets over the last few seasons, keeping the puck out of the net has always been a problem. The addition of Steve Mason can hopefully provide a boost, and was honestly one of the best options in the free agent class this year. But he's not a goalie capable of taking the Jets to the next level, and not a long term solution for this team. It's likely that the Jets will still find themselves searching for their answer in net after this season. Why they signed Mason to a 2 year contract worth 4.1 million per season is something that I'll never understand.
Rookies/Farm: 
The Jets have their potential goalie of the future in Eric Comrie currently with the AHL's Manitoba Moose, but their prospect pool is relatively small as most of their top young players have already made the jump to the NHL. Players such as Laine, Ehlers, and Morrissey have all become key players for Winnipeg. Obviously, if the team is able to be competitive now, they won't have to worry about their lack of depth in the prospect pool at this time and can begin to rebuild it in the future. For now, the Jets are built on young players who are proving that they have the talent to compete in the NHL.
Key Player: Patrik Laine
Of course, the key player for the Jets this season is going to be the Calder Trophy finalist from last year. Laine is already a dominant goalscorer and powerplay specialist, drawing comparisons to Alex Ovechkin. For the Jets to become a playoff contender, Laine will have to continue to grow as a player. Obviously his ability to score is right up there with some of the best players in the league, evident by his 36 goals last season. But in order to become a top player he'll need to work on all aspects of his game. Despite only one season under his belt, Laine is clearly on the path to superstardom with the Jets. With a shot as accurate and powerful as his, Laine can be considered a favourite for the Rocket Richard Trophy for the near future.
Our Rankings
C. Burgess: 24th
T. Waind: 28th
B. Ballantyne: 19th
---
While the Jets have talent, they also seem to be a season or two away from becoming a legitimate playoff team. The foundation for a team is there, but the addition of a real starting goalie and a few depth forwards can turn this team from pretender into contender very soon.